Mississippi Magazine's Must-Shop Event
Sponsored by: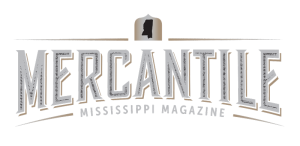 In early 2016, the staff of Mississippi Magazine rolled their office chairs into the small common area as they do every month for meetings. As usual, talk began of the latest issue and what feedback there had been from readers and advertisers. After the November/December issue, the ad sales representatives had quite a few positive anecdotes from retail clients, and the conversation turned to how the magazine could further impact these types of businesses.
"What if we had a shopping event?" That's how it started. By the end of the meeting, Mercantile Mississippi was born. It would be a booth-style retail show, showcasing businesses exclusively from Mississippi. The booths would be arranged according to where the retailers are located within the Magnolia State so that visitors might be inspired to visit the actual towns. Tourism entities would be invited as well so that while shoppers are buying from stores in their area, they could spread the word about where to stay, dine, and explore when they come visit the town to shop. A date was chosen, a venue booked, and the staff embarked on a new venture.
Around the same time, a lot of Mississippians were giddy about a new home renovation pilot set to air on HGTV, featuring a couple from Laurel—Erin and Ben Napier—who along with other creative souls and tourism officials in the south Mississippi town, were passionately advocating for the revival of the Main Street spirit. Their message was one that was completely in sync with the vision for Mercantile Mississippi, and they were booked as special guests.
Staff members called, emailed, and visited retailers and tourism and Main Street organizations all over Mississippi to encourage them to take part in an event that had never been held, but that promised to present them to thousands of  savvy shoppers—ones who know you don't have to leave the state to find that great item you're looking for.
Staff member Lori Brechtel recalls what it was like after all of the brainstorming and hard work of the group to finally open those doors on May 5, 2017. "Even after all of the planning and promotion, there was this fear that we would open the doors and no one would be there," she laughed. "Thankfully, there was a line waiting to get in." Brechtel added that rarely did someone walk out without a full shopping bag.
That first show boasted more than 100 Mississippi merchants and 170 booths, and at the close of that first show, more than 6,000 shoppers had come through. Their surveys revealed that more than 99% of them would plan on coming back the next year. And they did, as the 2018 show on May 4-5 saw a significant increase in ticket sales, and a greater number of retail booths.
Now, the planning is underway for the third annual Mercantile Mississippi, set for May 3-4, 2019. For the first time, in addition to the best Magnolia State shopping and special guests, there will be side events, such as an early shopping breakfast and an after-work, family-friendly affair. As usual, there will be great fashion, art, home décor, jewelry, gourmet goodies by Mississippians, and much more. Again there will be booths set aside for tourism organizations to share with shoppers reasons they will enjoy visiting their towns in person.
Mississippi retailers or tourism agencies who are interested in applying for retail booth space at this in-state shopping celebration should email mercantile@mismag.thinkwebstore.com or visit mismag.com/themercantileshow. 2019 applications will be accepted beginning August 2018.