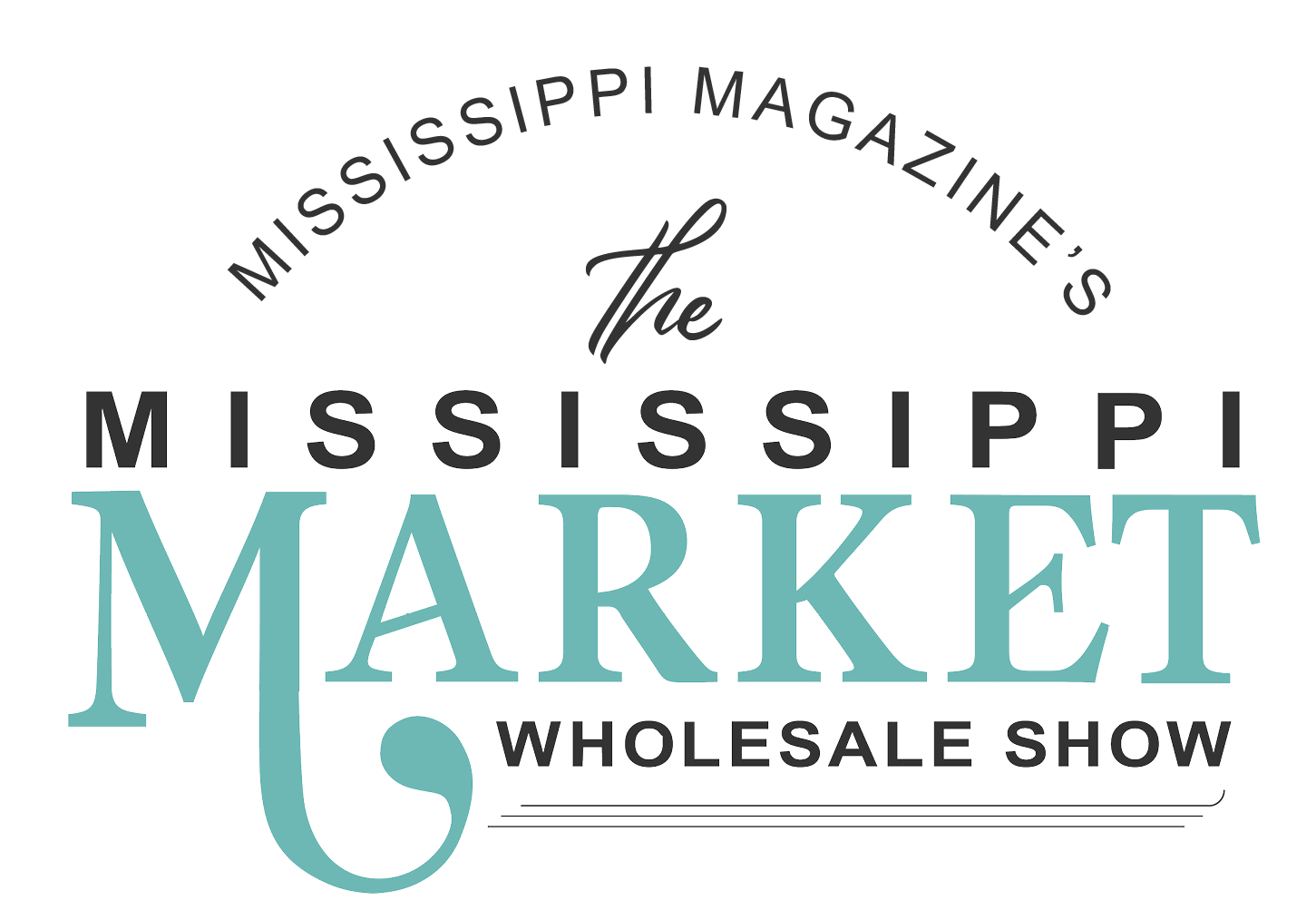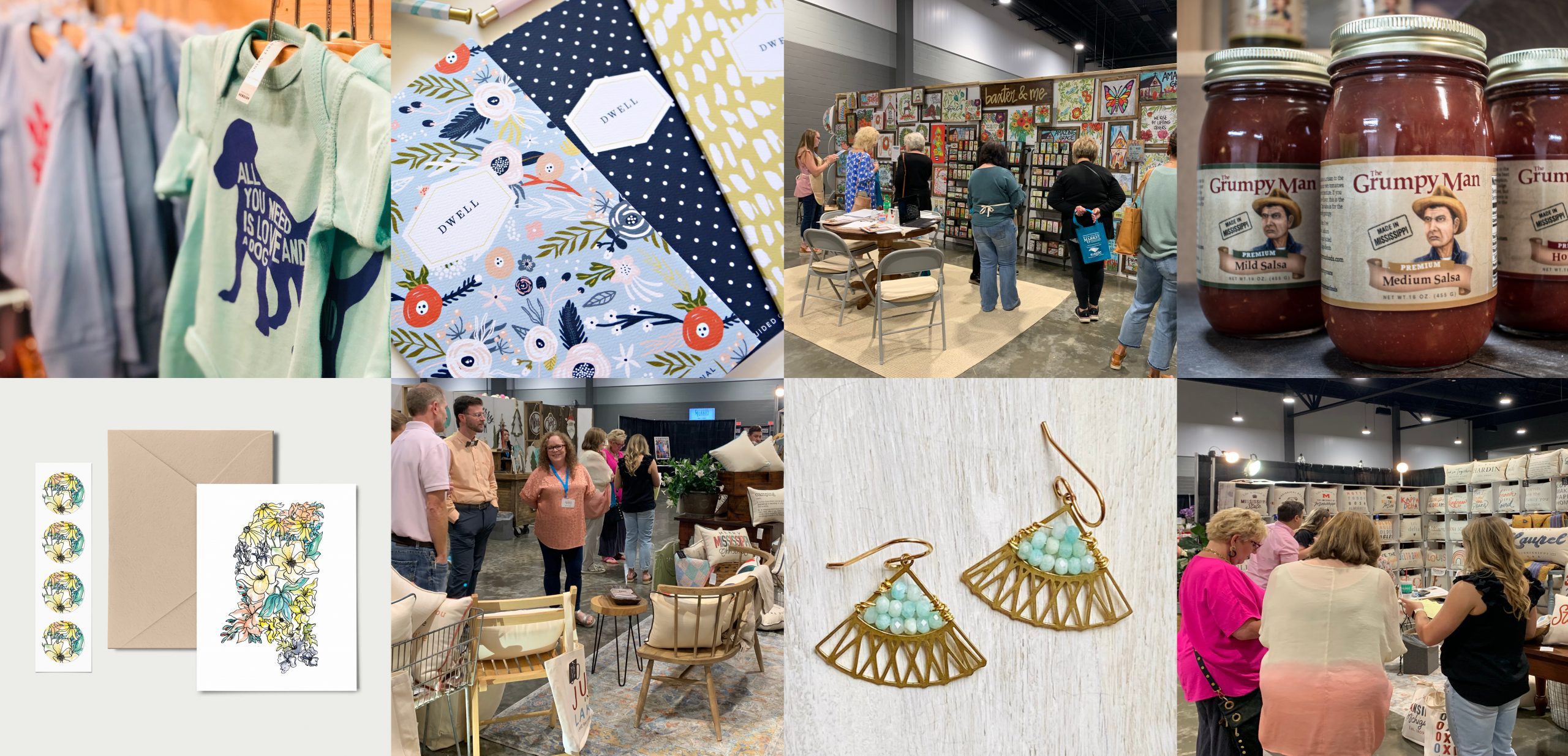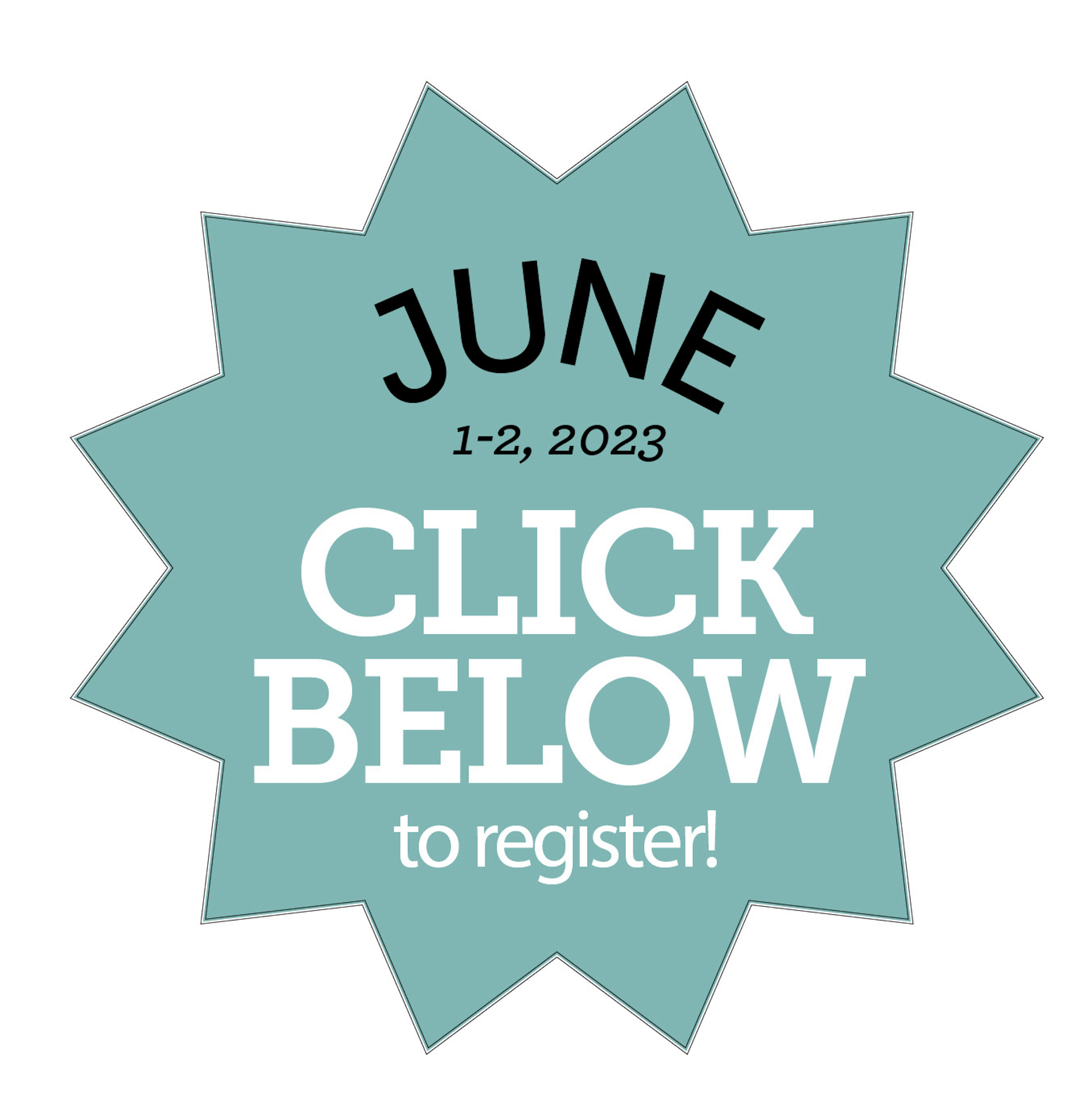 Entrance Hours
THURSDAY 9 AM – 5 PM | FRIDAY 9 AM – 3 PM
Mississippi Trade Mart in Jackson, MS
Admission is free. The Market is closed to the general public and open to credentialed retail buyers only.
In 1996, the Existing Industry and Business (EIB) Division of the Mississippi Development Authority launched the Mississippi Market Wholesale Show, an event designed to bring Mississippi-based business owners and artisans together with retail buyers from around the region. The concept:  To help budding entrepreneurs introduce their products and increase business sales for all participating vendors. The market is not open to the general public. It is strictly open to credentialed retail buyers and businesses showcasing their products.
Many of the artists and businesses that made their debuts at the Mississippi Market Wholesale Show have achieved such great success and now exhibit at larger shows in larger markets. Many attend larger shows but still return to the Mississippi Market each year. Currently, we have over 200 booth spaces to accommodate exhibitors.
The show is now organized by Mississippi Magazine. Mississippi Magazine is proud to take the helm of this economic development vessel launched by the MDA all those years ago and to continue their mission of connecting wholesalers with retail buyers right here in the Magnolia State.
Frequently Asked Questions For Exhibitors

 
Q:  What are the dates and times of the show?
A:  The Mississippi Market Wholesale Show will be on June 1-2, 2023. The show entrance times will be 9 a.m. to 5 p.m. on Thursday, and 9 a.m. to 3 p.m. on Friday. 
Q:  What are the booth prices?
A:      10′ x 10′ (1 booth) • $ 495
          10′ x 20′ (2 booths) • $ 795
          10′ x 30′ (3 booths) • $ 995
          10′ x 40′ (4 booths) • $ 1,195
(Corners may be requested. If you are placed in a corner location, then an additional $100 will be added to your balance.)
Q:  What payment methods are available?
A:  Below is a list of possible payment methods:
      • Checks payable to Downhome Productions LLC and mailed to P. O. Box 16445, Jackson, MS 39236.
      • Credit card payments made over the phone to 601.982.8418, extension 72. A Credit Card Authorization Form is available upon request and can be emailed to market@mismag.thinkwebstore.com or faxed to 601.982.8447.
      • Payment can be made by credit card online at the time of registration. 
Q:  Will food be provided?
A:  A Merchant Lounge with snacks and a light lunch will be provided during the show, and a cafe is on site for additional food purchases.
Q:  Will there be mailouts?
A:  Yes, Mississippi Magazine will still do some mailings. However, we will also combine mailings with email correspondence. Please be sure to submit your email with your registration or send your email address to market@mismag.thinkwebstore.com to be included in our email list.
Q:  Is it a cash-and-carry show?
A:  No.
Q:  What types of businesses are accepted to be exhibitors at the wholesale show?
A:   We will accept businesses that sell various items at wholesale prices under wholesale terms. Exhibitors may be from Mississippi or outside of Mississippi.
Q:  How do I apply to be an exhibitor at the wholesale show?
A:  An online form can be found at the direct link shown below. This form can be completed online or printed and mailed to P.O. Box 16445, Jackson, MS 39236. A completed form can also be emailed to market@mismag.thinkwebstore.com. Previous exhibitors please email market@mismag.thinkwebstore.com for your application form.
Q:  Will I automatically be accepted as an exhibitor?
A:  We will make every effort to include as many businesses as possible. We will let you know as soon as possible if you have been accepted into the show or placed on a waiting list for booth space.
Q:  If I am accepted, then will I automatically get the number of booths I want and/or a corner if I request it?
A:  Again, we will make every effort to fulfill those requests. Applications are considered in the order they are received. If for some reason we cannot provide the number of booths or location you desire, then we will contact you to let you know what we can offer. Booths will NOT be assigned until full payment is received. Booths requested are considered and granted on a first paid basis. 
Q:  I sell my own food/beverage products. Can I sell these items at the wholesale show?
A:  Please contact us regarding these types of booths. Food and beverage policies for the venues must be followed and it may depend on the type and amount of food.
Q:  What is provided with the cost of my booth(s)?
A:  Booths come with a skirted table, a chair, and an identification sign. However, you are not required to use them.
Q:  Will my booth have electricity?
A:  Electricity does not come with the booth but may be arranged with the company that constructs the booth set up and provides all electrical services. Once your booth space is reserved, you will be contacted to ask about your electrical needs and any other services that can be offered for an additional fee. Those arrangements will be made directly between the booth construction service and the exhibitor.
Q:  Will there be Wi-Fi connection for my point-of-sale equipment?
A:  Yes, this will be provided at no additional charge to you. However, you may want to setup your own personal hotspot to ensure high speed processing.
Q:  What sort of promotion will there be for the wholesale show?
A:  Coverage will be provided in several issues of Mississippi Magazine. There will also be comprehensive mailing and social media campaigns, billboards, radio, other print ads, and emails. Registered Vendors will receive by email a comprehensive list of promotions for each show. 
Frequently Asked Questions for Buyers
Q:  Where is the show held?
A:  The Mississippi Market Wholesale Show ("Market") is held at the Mississippi Trade Mart in Jackson. The address is 1200 Mississippi Street, Jackson, MS 39202. Parking is free.
Q:  What are the dates?
A:  The first 2023 Market will be held on Thursday, June 1, and Friday, June 2.
Q:  Who attends the Mississippi Market?
A:  Credential buyers and retailers from Mississippi and surrounding states attend the Market. The buyers are often store owners or managers.
Q:  Can anyone attend?
A:  No. Only credentialed retail buyers can attend. The show is not open to the general public.
Q:  How are buyers screened?
A:  Buyers must provide a tax number and two forms of buyer credentials. Acceptable credentials are any TWO of the following (in addition to a tax number):
Imprinted business check

Personalized business card

Cancelled payroll check

Executed sales tax return

Photograph of storefront

Lease agreement for commercial space

White or yellow page business phone listing

Buyer ID card from Dallas Merchandise Mart or AmericasMart in Atlanta

Internet businesses must provide proof of search engine with website and proof of URL
Q:  Who exhibits in the Market?
A:  Wholesalers, including artisans and manufacturers, exhibit in the Market.
Q:  What types of products are shown?
A:  Gifts, jewelry, specialty apparel, pottery, decorative accessories, gourmet foods, garden accessories, personal accessories, art and framed art, linens, bath care products, aromatherapy products, candles, gourmet coffees and teas, children's accessories, specialty furniture, store supplies such as gift wrap, spiritual products, services used by retailers or exhibitors and more.
Q:  I am a new buyer. How do I register to attend?
A:  New buyers can pre-register by clicking the button at the top of the page or the link below. 
Q:  Do I need to register if I have attended or registered for the Market before?
A:  If you have registered for or attended the show in the last three years, you need to RSVP by selecting "YES" when asked have you previously attended the Market , but you do not have to send credentials. We have previously registered buyer credentials on file.
Q:  I have registered to attend. Will I receive confirmation?
A:  Yes, you should receive an electronic confirmation when you register. If we have any questions or concerns regarding your registration, we will follow-up with you shortly after your submission.
HOTEL ACCOMMODATIONS
Homewood Suites by Hilton Jackson Fondren Medical District
2815 North State Street
Jackson, MS 39216
1.601.398.9500, ext. 704
Holiday Inn Express
310 Greymont Avenue
Jackson, MS 39202
601.948.4466
AC Hotel Jackson Ridgeland
221 Township Avenue 
Ridgeland, MS 39157
601.605.1101
A&M Designs, LLC dba Coddiwomple Designs | Grenada, MS
Ala Carte Alice | Louisville, MS
Alex Carol | Ridgeland, MS
AniBay | Madison, MS
Aubrey Adele Jewelry | Youngville, LA
Ben Gilbert Inc | McComb, MS
Blackberry Bottom | Walnut, MS
Bloom Water Bath | Ridgeland, MS
BNatural | Ponchatoula, LA
BND Wholesale | Killen, AL
Borderland Candle Company | Brandon, MS
Brooke B. Designs formerly Brooke Morgan Designs | Louisville, MS
Bunnies and Bows | Lewisville, TX
Butta Scrubs | Byram, MS
Coastal Grit | Youngsville, LA
Cobra Security Products | Slidell, LA
Computer Service Center | Flowood, MS
Country Lather Soap Works | Perkinston, MS
Covered With Paint | Pelahatchie, MS
Creative Knitwear, Inc. | Norcross, GA
Crees Clozet dba Unexpected Candle | Clinton, MS
Crossroads Pottery | Baldwyn, MS
CSS Inc. | Dresden, TN
DaBombs by Morgan Tibbens | Nesbit, MS
Delta Dirt Shirts | Vicksburg, MS
Down Home Milling | Holcomb, MS 
EJR Frames & Things | Philadelphia, MS
Farmhouse Bath & Body Co. | Canton, MS
Fingerprint Pottery | Pontotoc , MS 
Flathau's Fine Foods | Hattiesburg, MS
Fouray Fashion | Kaplan, LA
Funky Fleur de Lis | Ball, LA
Gaia Clay Co. | Corinth, MS
Gypsy Jazz | Little Rock, AR
Heartfelt Traditions | Ridgeland, MS
Hilltop Lavender Farm | Saltillo, MS
Honestly Beef | Collins, MS
Igneous | Floyd, VA
Indianola Pecan House | Indianola, MS 
Jane Rice and TaterTots | Greenwood, MS
Jewelry by Randy | Brandon, MS
Jolie Beau | Hammond, LA
Jubilee Keepsakes | Hattiesburg, MS
Just for ME Designs LLC | Kenner, LA
K Linn Accessories | Brentwood, TN
Lagniappe Spice Co., LLC | Cookebille, TN
LCJ Jewelry | Byram, MS
Little Bales of Cotton & Gifts | Leland, MS
Loftin Design Co. | Seminary, MS
Lou & Co. | Des Plaines, IL
Magnolias & Pearls | Meridian, MS
McCarter Coasters | Byhalia, MS 
McElreath & Assoc Live Oak/PuppieLove/Tshirt guy | Oxford, MS
Mike's Seasonings | Crystal Springs, MS
MissHippie Jewels | Brookhaven, MS
Mississippi Library Commission | Jackson, MS
Mississippi Magazine | Flowood, MS
Mix It Up | Acworth, GA 
MoonPie Direct | Knoxville, TN
Mspatticakes | Ridgeland, MS
Muscadine Press | Brandon, MS
Oak Hill Candle & Bath Co. | Baldwyn, MS
Orleans Home Fragrances | Marble Falls, TX
OWNit Tees + Co | Flowood, MS
Perdido Gems Inc. | Lillian, AL
Philly Hat Company | Philadelphia, MS
Power of the Almond | Starkville, MS
Pretty Happies | Jackson, MS
Redneck Salsa | Vicksburg, MS
River Roc Pottery | Philadelphia, MS
Robinesque LLC | Hattiesburg, MS
Root Sunglasses | Metairie, LA
Sassy Talkin | Slidell, LA
Satterfield Pottery, LLC | Oxford, MS
Savvy Gourmand | Tupelo, MS
Shane Lee | Murray, KY
SongLily Imports | Metairie, LA
Southern Cotton Mill | Mantachie, MS
Southern Scented Heavenly Light Candles | Brandon, MS
Southern Sisters Gourmet | Coldwater, MS
Speckled Bellies Clothing | Booneville, MS
Stardust Candles | New Market, TN
Summer Waverly | Madison, MS 
Tab Boren Pottery | Mantachie, MS
Taste of Gourmet | Indianola, MS
The Chester Drawer | Mooreville, MS
The Grumpy Man | Purvis, MS
The Little Birdie | Calhoun City, MS
The Salty Mermaid | Ocean Springs, MS
University Press of Mississippi | Jackson, MS
VERY G | Little Rock, AR
Ward Apothecary | Brandon, MS
Waveland Candle Company | Waveland, MS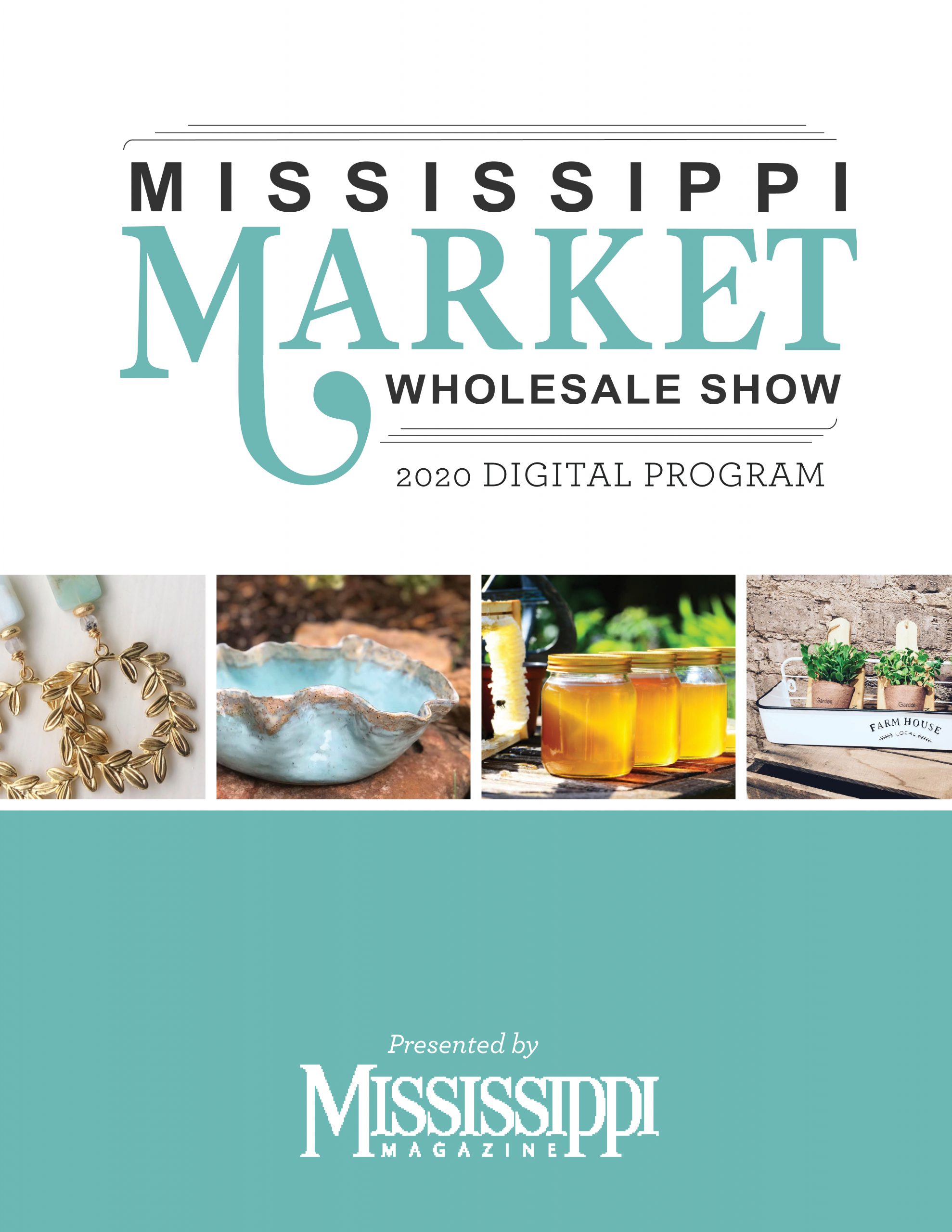 Are you a retail buyer interested in receiving a 2021 Digital Program?
Click the link below!
SPONSORSHIPS
Are you interested in sponsoring our Mississippi Market Wholesale Show? Click the link below to submit your information to us, and we will contact you as soon as possible about all of our sponsorship opportunities.
Contact Us
Please feel free to call our office at 601-982-8418, or email us at market@mismag.thinkwebstore.com.