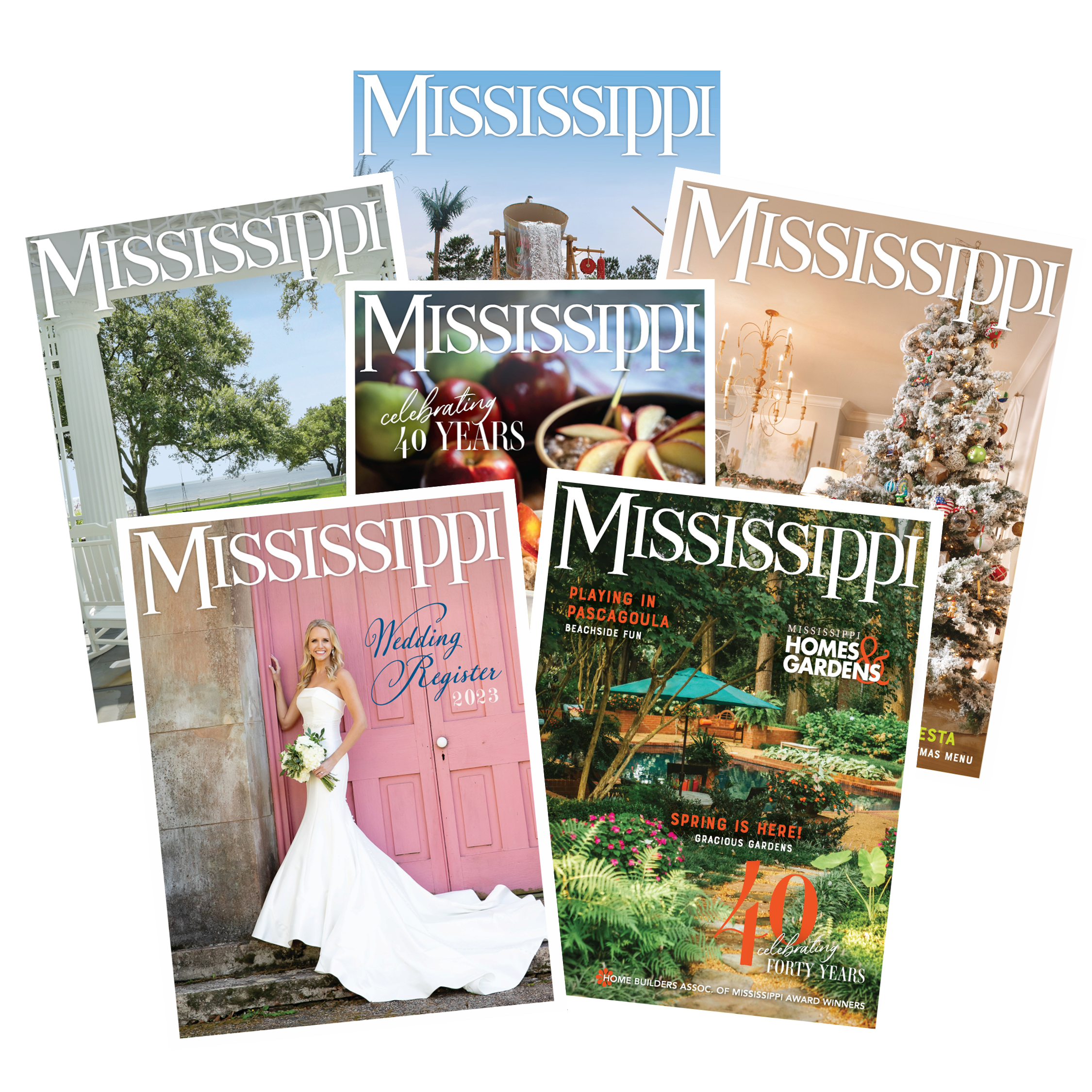 You'll love to relax with a glass of tea and immerse yourself in the Magnolia State. Your subscription includes six bi-monthly issues along with our Field Guide and UnWrapped editions.
DO YOU PREFER A DIGITAL SUBSCRIPTION?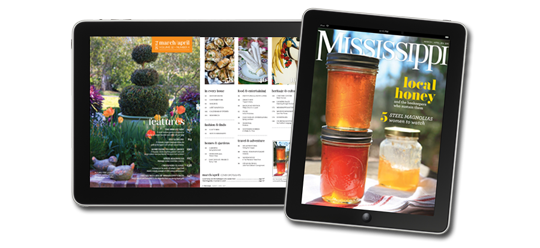 DIGITAL EDITION AVAILABLE
If you would rather get your "down-home" as a download, digital subscriptions feature added interactivity and are available through the newsstand for your tablet device. (Digital subscriptions are sold separately and are auto-renewed.)
One-Year Digital Subscription
6 regular issues

Bonus interactivity
FREQUENTLY ASKED SUBSCRIPTION QUESTIONS
When will I receive my first issue?
Issues are mailed at the end of February, April, June, August, October, and December. If your order falls at least 4 weeks before our mail date, you should receive the very next issue. If your order is placed very close to the mail date, you will still receive the newest issue, but there will be a delay of several days.
I want to change my address. What do I do?
Please send an email to subscriptions@mismag.com, and leave your name, old address, AND new address and telephone number. Our subscriptions manager will change it for you. Alternately, you may call 601.982.8418 ext. 70. Please note that address changes made after the 10th of the even numbered months may not take effect until the following issue.
Is a digital subscription included in the price of a print subscription?
No, unfortunately not. Although the products are very similar, the digital issue requires additional time and production cost, therefore we are unable to offer it for free. However, we think you will find the technological convenience, added interactivity, and vivid display well worth the cost. To order a digital subscription or digital single issues, click here.
How can I get more information on Mississippi Magazine's Realtor Gift Subscription Special?
Please fill out this form and mail it to Mississippi Magazine at P.O. Box 16445 Jackson, MS 39236
For more information or additional questions, please call our office at 601.982.8418 ex. 70.