Each year, as the leaves begin to turn and the fall breezes begin to blow, the Magnolia State's cemeteries become a little more interesting; fields are filled with pumpkins, corn mazes, and sunflowers; and quite a few Spooktacular haunted houses appear to scare the wits out of you; some for a good cause. For the next two months, take a trip to a farm and pick a pumpkin to carve, grab fearless pals to journey through a haunted house, or experience a little history on a cemetery tour. Fun and fright abound in every corner of the state.
HAUNTED HOUSES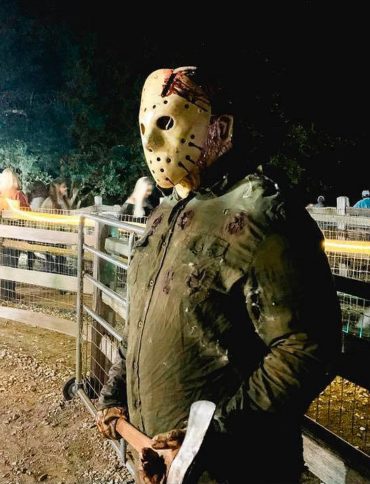 Cedar Hill Farm's Haunted Hayride and Trail of Terror
October 1-31 (Fridays and Saturdays only)
8 Love Rd., Hernando
662.429.2540, hauntedfarm.ms
Take the 20-minute hayride ($15) through a maze of special effects, loud noises, fog, and strobe lights as live actors and animated characters give spooky vibes (This option is most recommended for the younger set). If this doesn't thrill you, head through the haunted barn to Sensturbia ($10), where they promise to scare you senseless. If that isn't enough, take a trip down the Trail of Terror quarter-mile haunted walking trail ($15) that is not for the faint of heart. You must sign a release before making the trek, and children under 48-inches tall are not allowed. You may also rent a fire pit for a private party ($50), and there's also a zombie paintball target shoot ($5).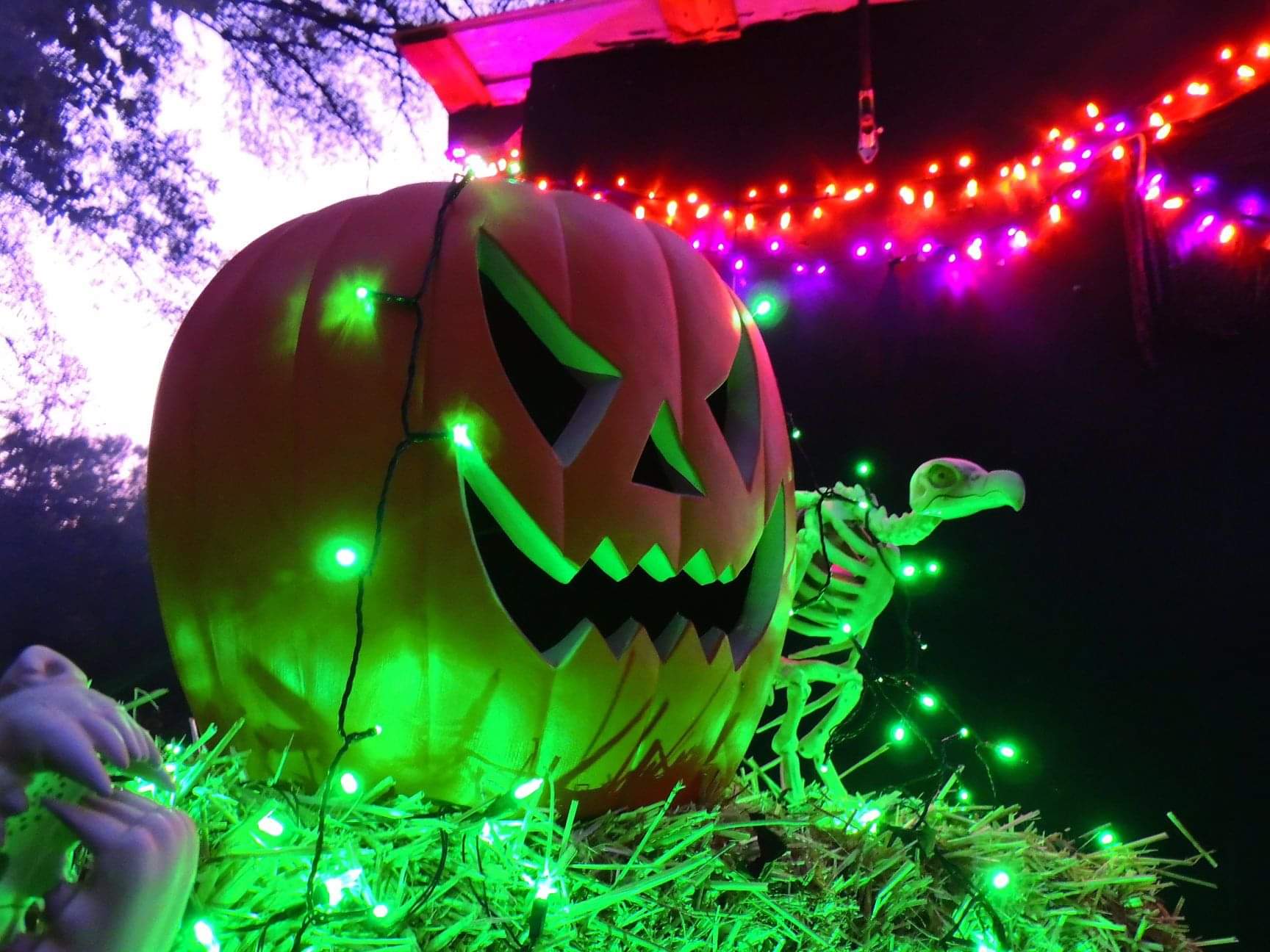 House of The Haunted Fields Terror Trail
October 1-31 (Fridays and Saturdays, 7 p.m. to 12 a.m.)
2744 Fairchilds Rd., Raymond
Facebook: House of the Haunted Fields
Located on a 100-year-old homestead that's rumored to be haunted, guests will test their fear limits as they walk the haunted trail ($10). Traversing the 3-acre site, expect to encounter spooky scenes and frightening characters along the way. The proprietors of this haunt consider it PG-13, so come if you dare! The event will be open on Halloween night as well.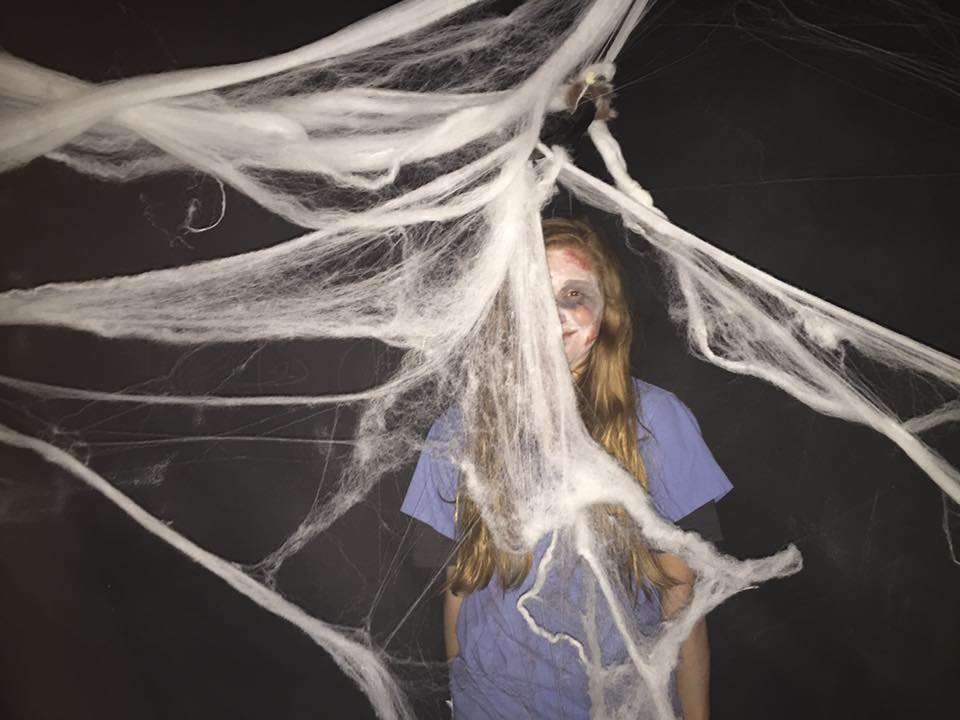 The Dark Zone
October 8-30 (Fridays and Saturdays only, 7 to 10 p.m.)
217 Woodgate Dr. S., Brandon
Facebook: The Dark Zone
Held each year by the Crossgates Exchange Club to raise money to support community projects in the city of Brandon, The Dark Zone is always a popular event. Is that Jason or Mike Meyers following you? Do chainsaws make you scream? The gates always open at 6:30 p.m., and the last person is admitted at 10 p.m. Come and get scared for a good cause!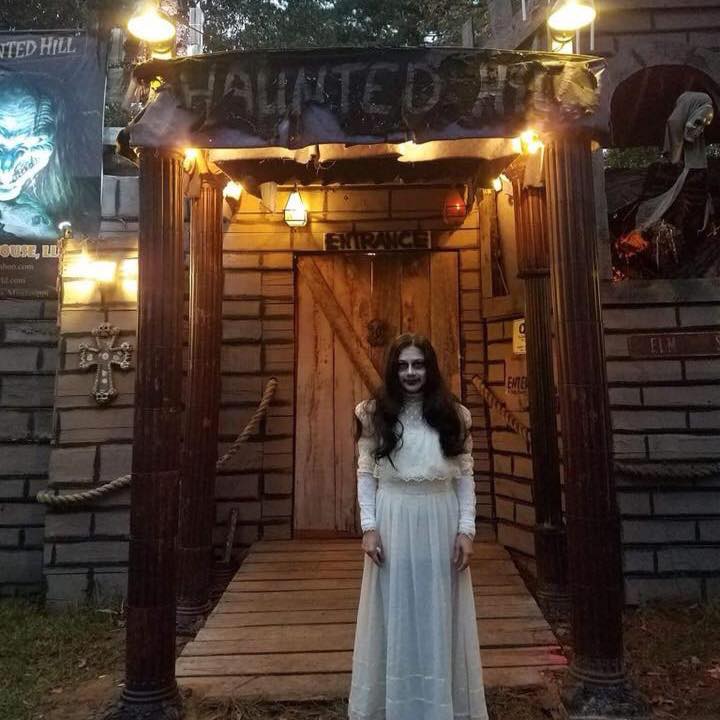 Haunted Hill
October 1-31 (Fridays and Saturdays, 7 to 11 p.m.)
433 Road 1057, Tupelo
901.217.0156, tupelohauntedhouse.webs.com
For more than two decades, fright-seekers have made their way to find the flaming towers that lead to Haunted Hill. Often recognized as one of the state's scariest haunts, rooms of coffins, hallways of ghouls, and even an underground dungeon are sure to test the limits of fear. When you see the two abandoned hearses out front, you've arrived. At only $5 per person, Haunted Hill is one of the less expensive options for visiting a haunted house.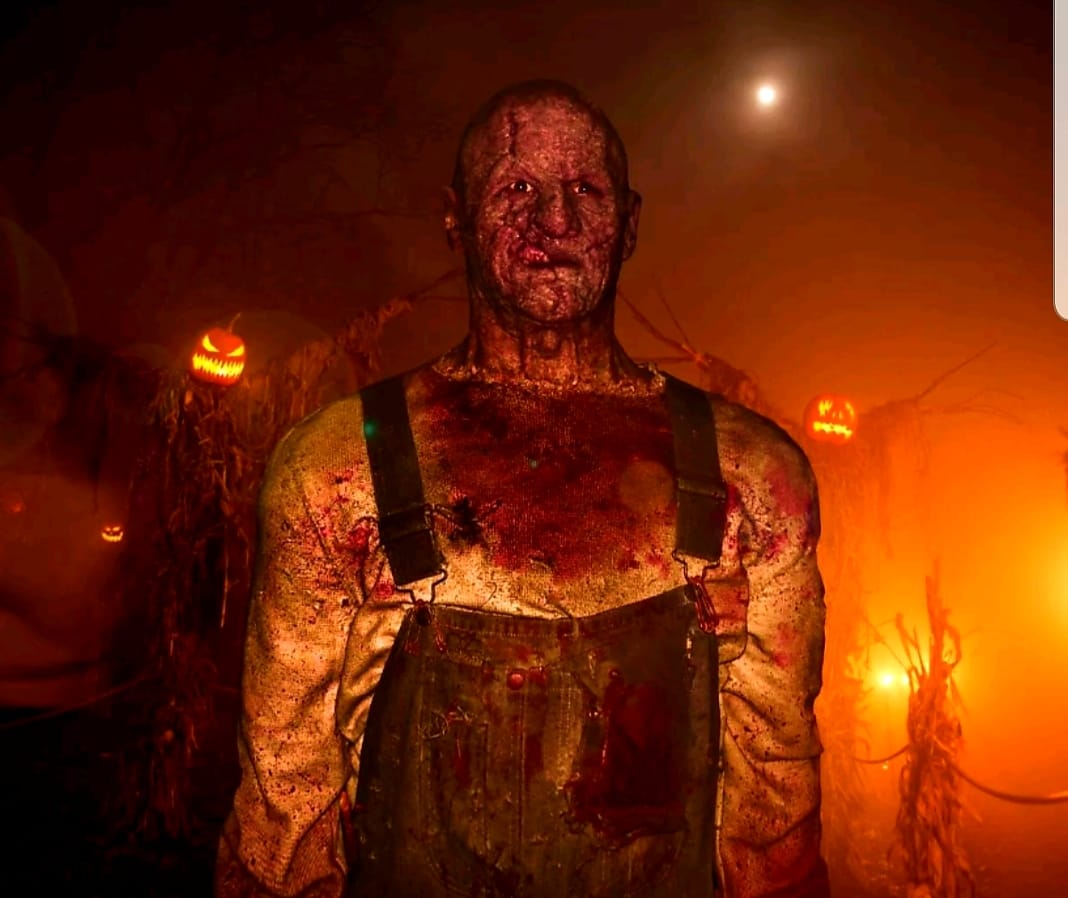 Bailey Haunted Firehouse
October 1-31 (Fridays and Saturdays, 7 p.m. to 12 a.m.)
10116 Hwy. 495, Meridian
601.479.4539, Facebook: Bailey Haunted Firehouse
For $10, expect to have your heart race and your spine tingle with fear. This highly anticipated haunted house is the biggest fundraiser for the Bailey Fire Department each year. Filled with creepy clowns, spooky scenes, and hair-raising thrills, it's not a surprise that most visitors claim it was money well spent, that is if you are hoping for a fright.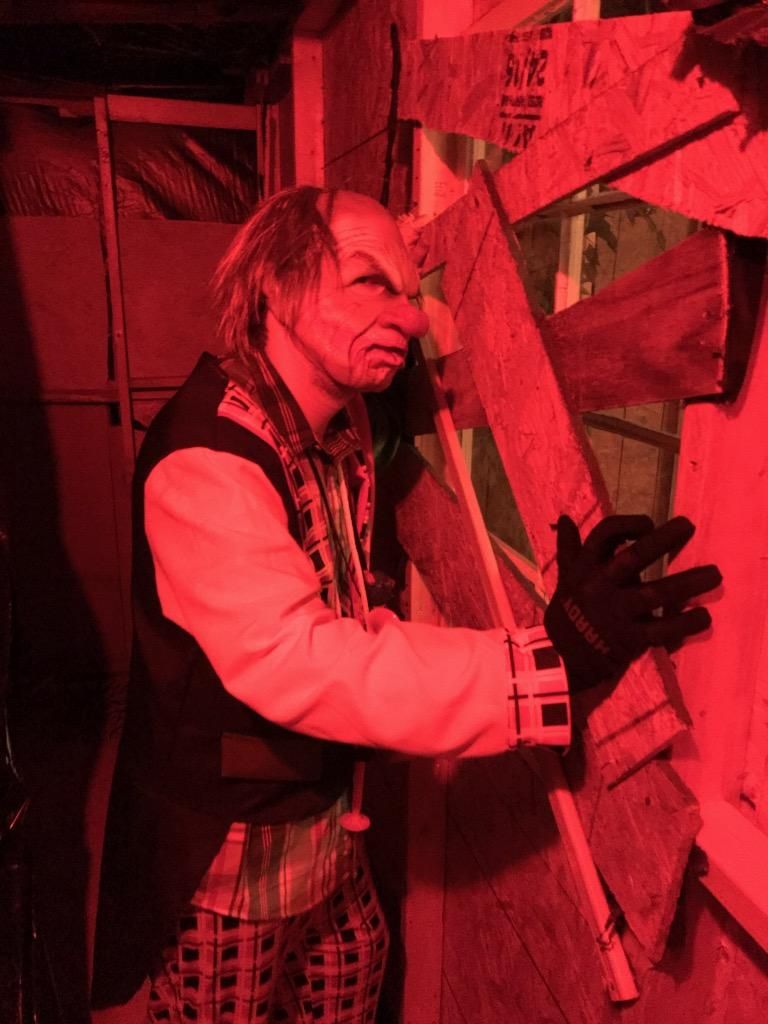 Haunted Castle
October 2-31 (Fridays and Saturdays only, from 7 p.m. until 1 a.m.)
3061 Hwy. 178, Mooreville
662.296.1751 and Facebook: Tupelo Haunted Castle
Adult supervision is suggested for children under 8, but otherwise, it's recommended for everyone. Make your way through the Lost in the Darkness labyrinth, experience more interaction in Delirium, or dare to enter the Castle. Admission is $10.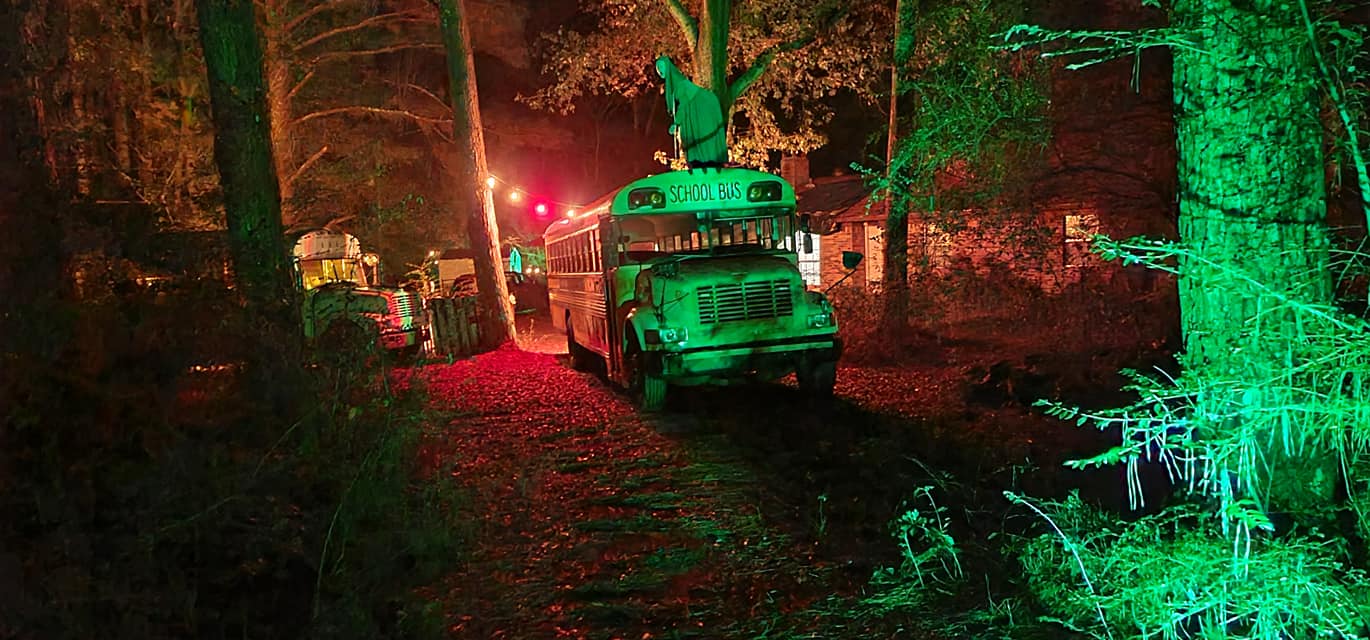 Psycho Path
September 3-November 7 (Friday to Sunday in September; open seven days a week in October, and the first weekend in November; from 7 p.m. until)
28 Buffalo Hill Rd., Ellisville
Facebook: Psycho Path
As one of the longest haunted houses in the state, Psycho Path is well worth the drive to Ellisville and the $20 admission ticket. With more than 7,000 visitors in 2020, owner Curtis Lowery is looking forward to another successful season in 2021. "We had people from as far away as Ohio drive to Ellisville to experience the haunted house," he shares. The haunting begins the first Friday in September, known as "Free Friday," where visitors can get excited about the Halloween season at no cost. The movie quality vignettes are ever-changing from week to week and even night to night, promising a thrilling experience each time you visit. Psycho Path will close on November 7 for its "Encore Weekend." With mazes of indoor and outdoor settings, expect to have your deepest fears realized. 
CORN MAZES & PUMPKIN PATCHES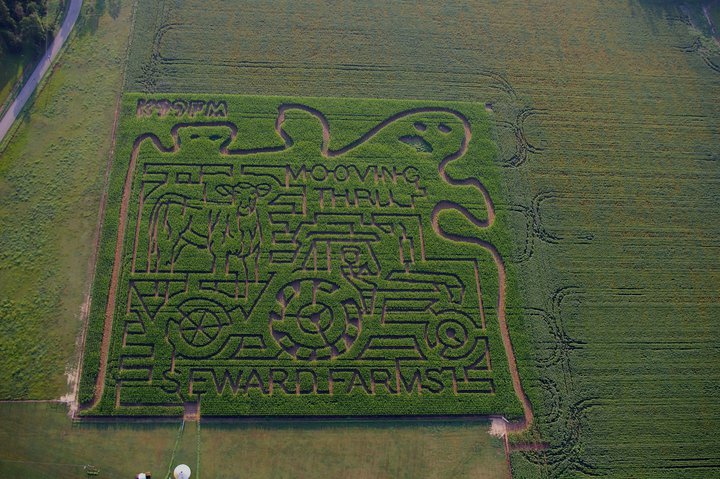 Seward Farms Maze and Haunted Halloween Hayride Maze
October 2-30 (Saturdays, 10 a.m. to 9 p.m.)
Haunt Nights: October 16, 23, and 30 (7 to 9 p.m.)
10836 Tanner Williams Rd., Lucedale
228.641.3933, sewardfarms.com
Find the perfect pumpkin, enjoy a challenging corn maze, or participate in fun activities from pony rides to pig races and more. Bring the kids on October 30 to experience a Trick-or-Treat day filled with characters and activities. The characters will be onsite from 11 a.m. until 3 p.m. Regular hayrides end at 6:30 p.m. on Haunt Nights. Take a haunted hayride or walk through the Field of Fright (the scariest option), or just test your skills in the regular maze under the starry sky. Tickets range from $15-$30, depending on selections.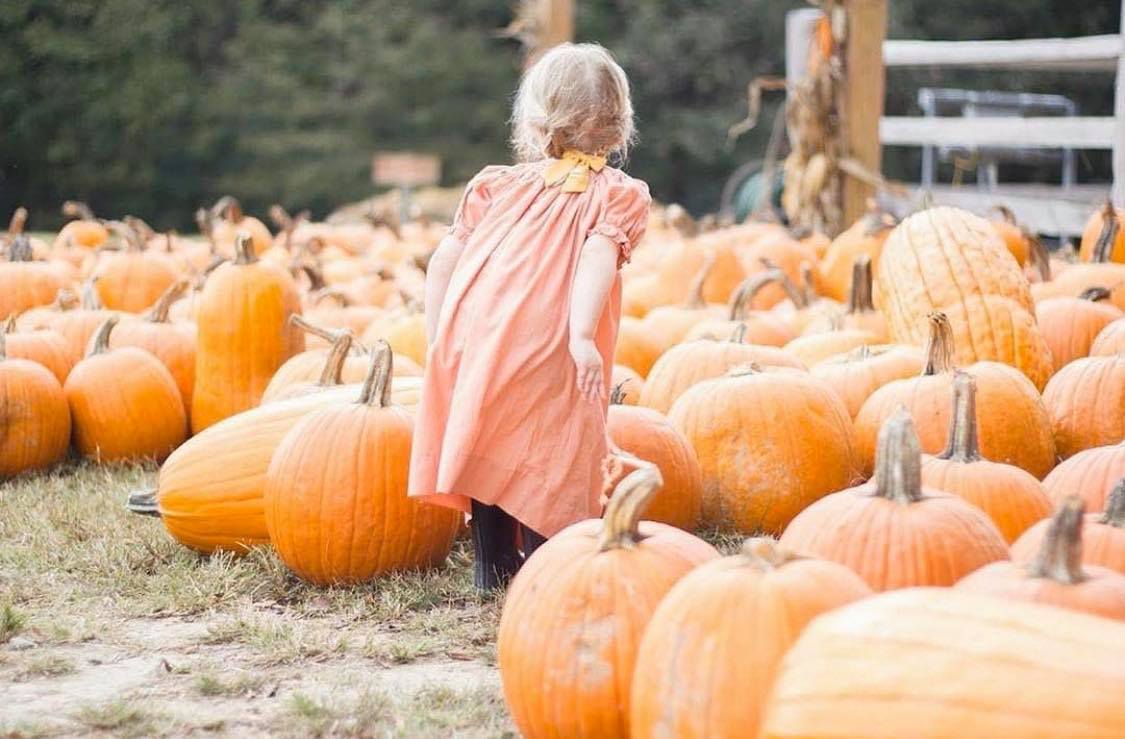 Cedar Hill Farm's Corn Maze & Pumpkin Patch
September 25-October 31 (Mondays and Thursdays, 9 a.m. to 3 p.m., Fridays, 9 a.m. to 5 p.m., Saturdays, 10 a.m. to 5 p.m., and Sundays 11 a.m. to 5 p.m.)
8 Love Rd., Hernando
662.429.2540, gocedarhillfarm.com
Grab a seat on the hayride into the pumpkin patch and pirate ship where little ones can pick the perfect pumpkin for carving. There's also a pony ride and petting zoo along with many other attractions to keep them entertained. Try the corn maze or grab a bite of down-home cooking at the Country Kitchen. Don't forget to visit the Country Store before heading out. Admission is $12 on weekdays and $15 on weekends.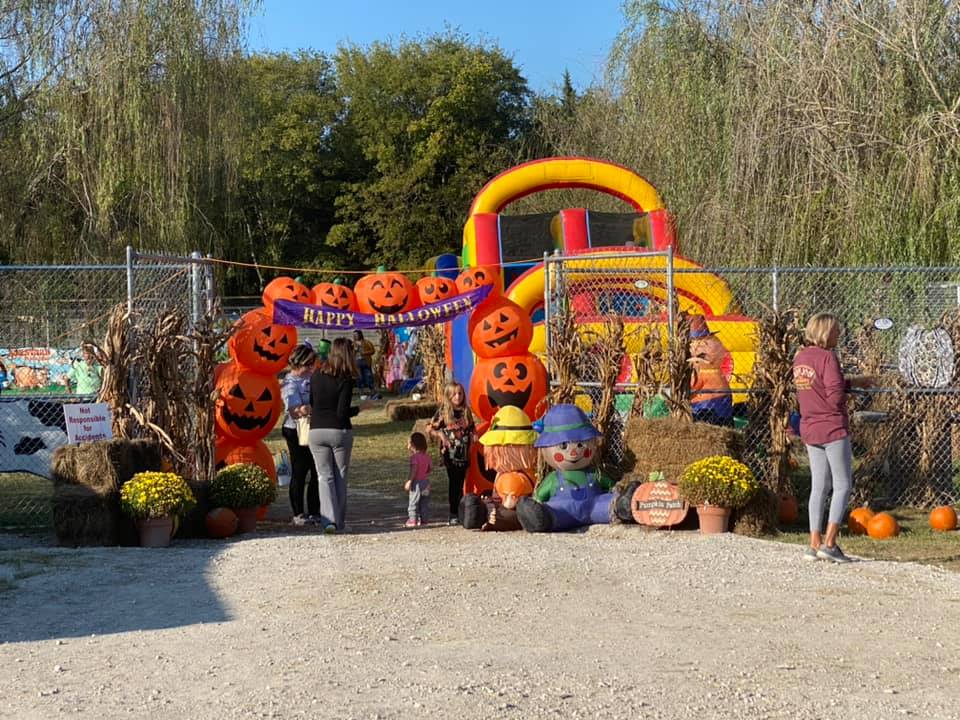 Tupelo Buffalo Park and Zoo Pumpkin Patch
October 1-31 (Fridays and Saturdays from 10 a.m. to 4 p.m., and Sunday, 11 a.m. to 4 p.m.)
2272 North Coley Rd., Tupelo
662.844.8709, tupelobuffalopark.com
Mosey through the pumpkin patch, see the animals in the zoo and drive-thru ($20) or just find a pumpkin and see the animals ($15); kids of all ages will enjoy spending the day here. There's a cow train and ample opportunities for up-close experiences with exotic animals.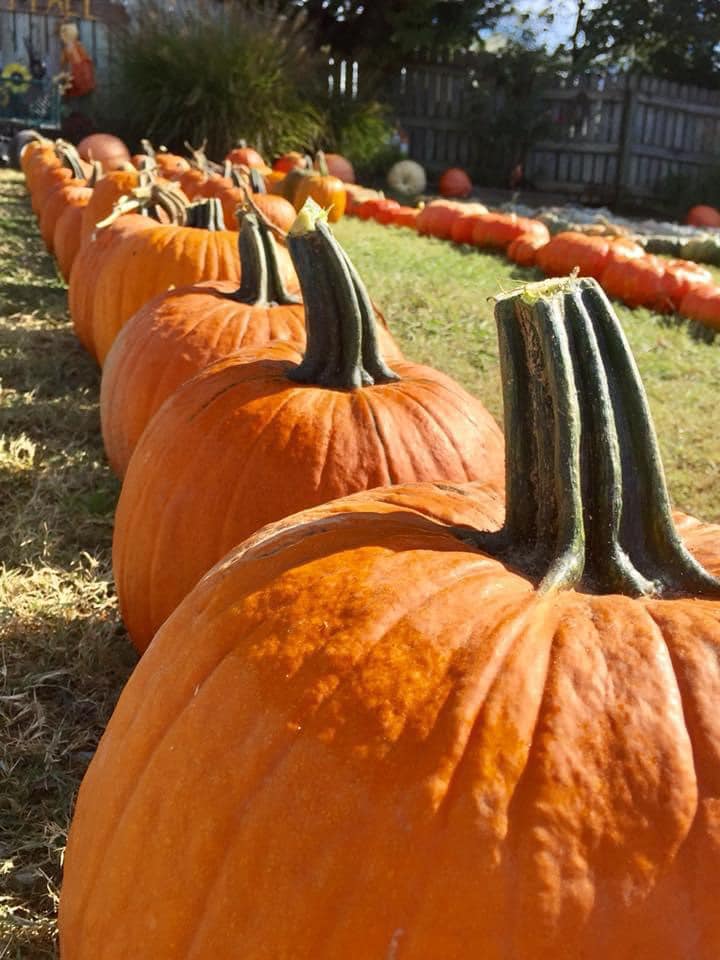 Bull Bottom Farms Corn Maze and Pumpkin Patch
September 25-November 7 (Saturdays 10 a.m.-7 p.m., Sundays, 1-5 p.m.)
1641 Sayles Rd., Duck Hill
662.614.5746, bullbottomfarms.com
Come find the perfect pumpkin, challenge yourself to the corn maze, take a hayride, and more. A fall day on the farm is the ideal way to spend a family-friendly day of fun outdoors. The $10 admission (ages 2 and under are free) opens a day full of activities. "We have a giant slide that the kids love," shares owner Katie Robinson. "It's 10-feet high and 150-feet long." Another popular spot are the treehouses. "My husband hand-built them," she says. "They are fairly large; there's plenty of room for several kids to play. There are three up in the treetops of a grove of trees, and each has a slide coming out of it." There's also a cow train, a jumping pillow, a zipline, and more. Be sure and bring a camera for pictures!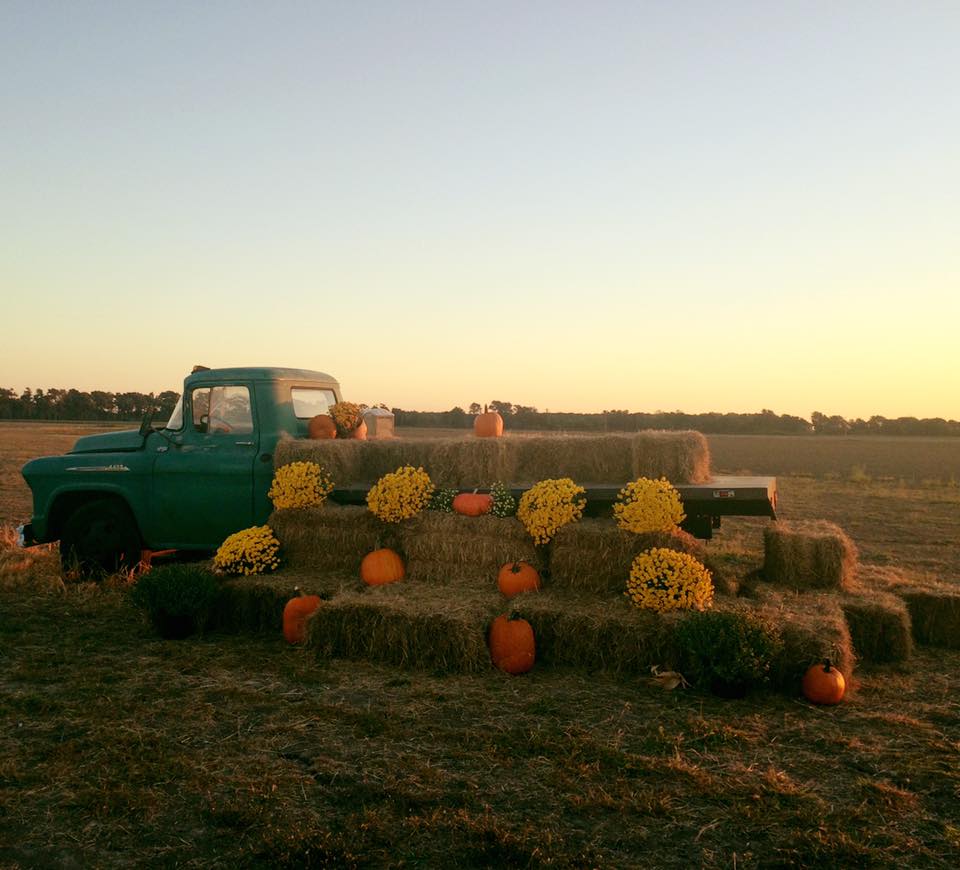 Farmer Jim's Corn Maze and Pumpkin Patch
October 1-31 (Saturdays, 10 a.m. to 6 p.m. Sundays, 2-6 p.m.)
Hwy. 16 W., Rolling Fork
662.907.3359, Facebook: Farmer Jim's Pumpkin Patch and Corn Maze
There's nothing like a day spent wandering through a corn maze, picking out the perfect pumpkin, or taking a hayride. "A lot of places have the pumpkins already cut in the field," says owner Lynn Newman. "We pride ourselves in letting guests cut their pumpkin from the vine. They are growing, and you get to see that." Spend a fall weekend with the family at Farmer Jim's. They even have a kiddie maze and a haunted maze (October 23 only, but check their Facebook page for confirmation). If plans extend into the evening, bring a big group and reserve a campfire package, and enjoy the cooler weather by the warmth of a fire beneath a starry sky.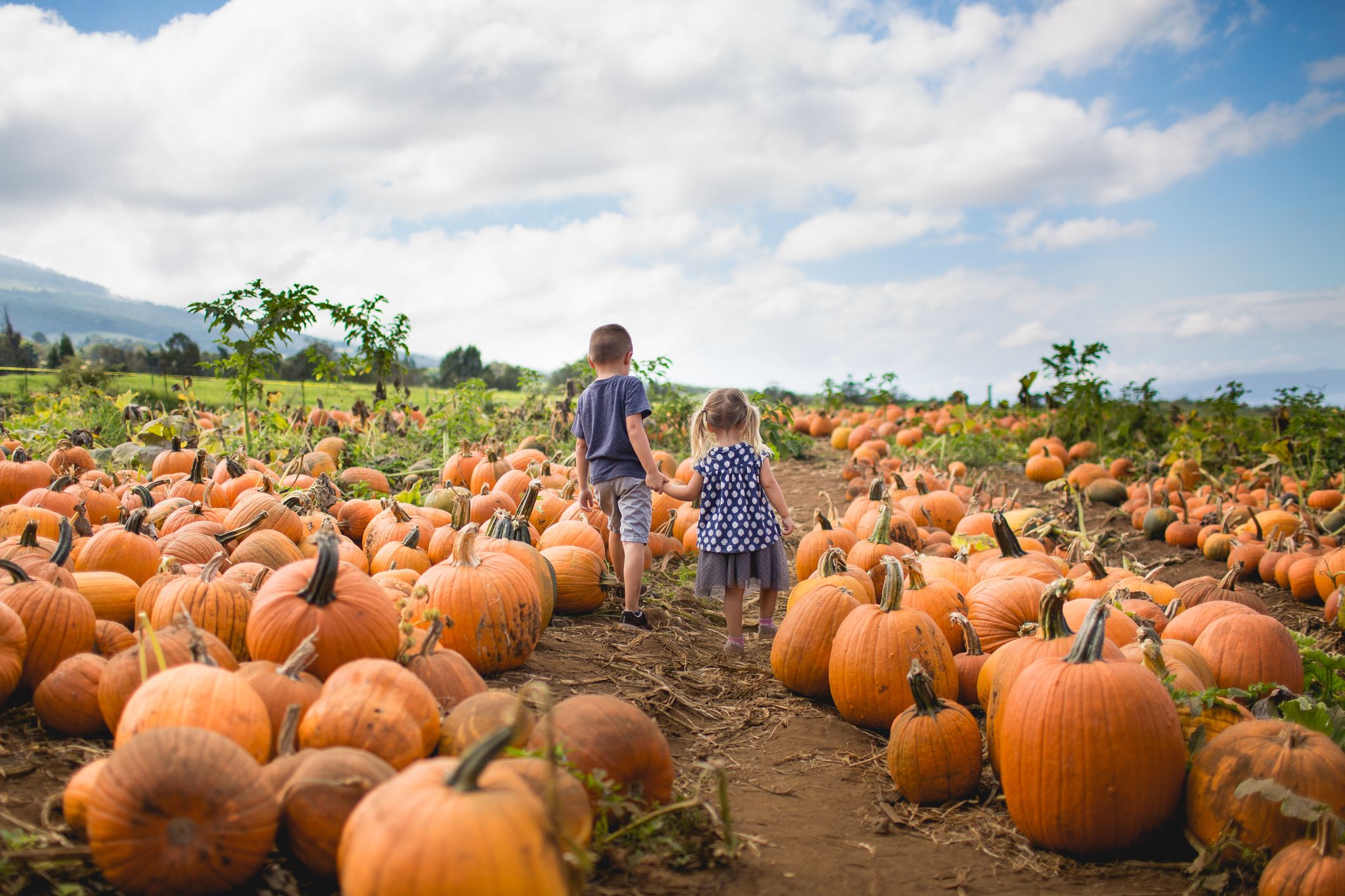 Lazy Acres Farm Fun
September 25-October 31 (Fridays, 1 to 9 p.m.; Saturdays, 10 a.m. to 9 p.m.; and Sundays, 1 to 6 p.m.)
596 Lazy Acres Rd., Chunky
833.327.6386, lazy-acres.com
Take a Spooktacular wagon ride or pick out a prime Jack-o-lantern; that's just the beginning of all that there is to do at Lazy Acres. Take beautiful pictures in the sunflower field, test your skills in the corn maze, or cheer for your favorite piglet in the pig races while little ones will spend hours at the play barn, on the jumping pillow, and the Mississippi Mine Slide. There is a bevy of fall fun activities for all ages.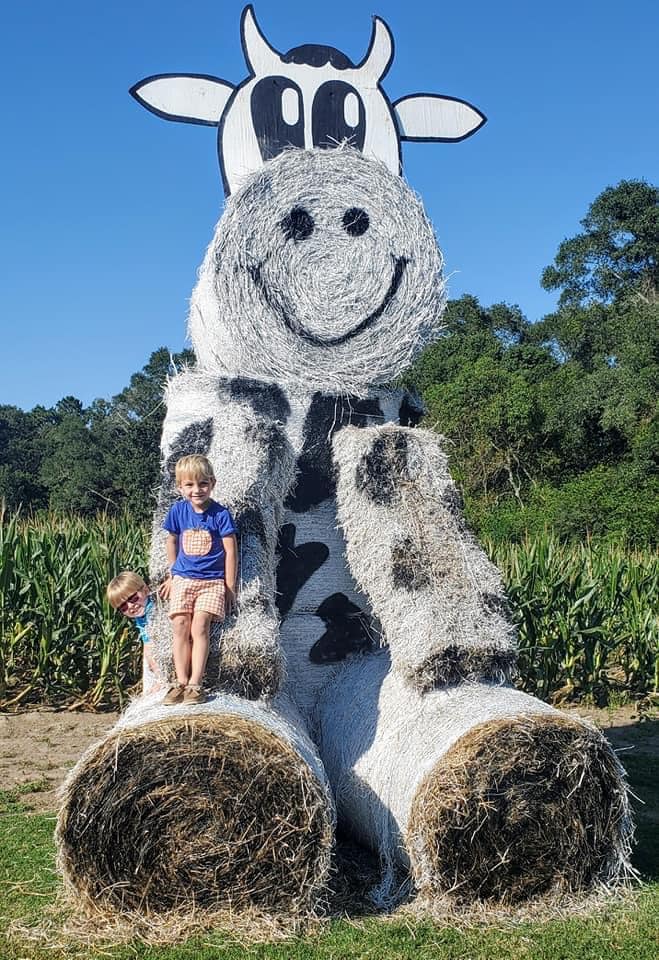 Middleton Farms Pumpkin Patch
October 3-24 (Saturdays, 10 a.m. to 4 p.m. and Sundays, 1 to 5 p.m.)
21500 Otis Cooper Rd., Moss Point
251.709.2001, Middletonfarmtours.com
Each fall, coastal residents look forward to October when Middleton Farms, a third-generation family-owned dairy farm, opens to the public for its annual pumpkin patch. For the admission price of $12 (children 2 and under are free), visitors can see farm animals up close, take a ride through the pumpkin patch, pick a favorite pumpkin, and much more. "We are very family-oriented," says owner April Middleton. "It's become an annual tradition to visit each fall for a lot of families." And the fall celebration begins with the Harvest Moon Pageant on October 2. Visit their website for details or to purchase tickets.
GRAVEYARD TOURS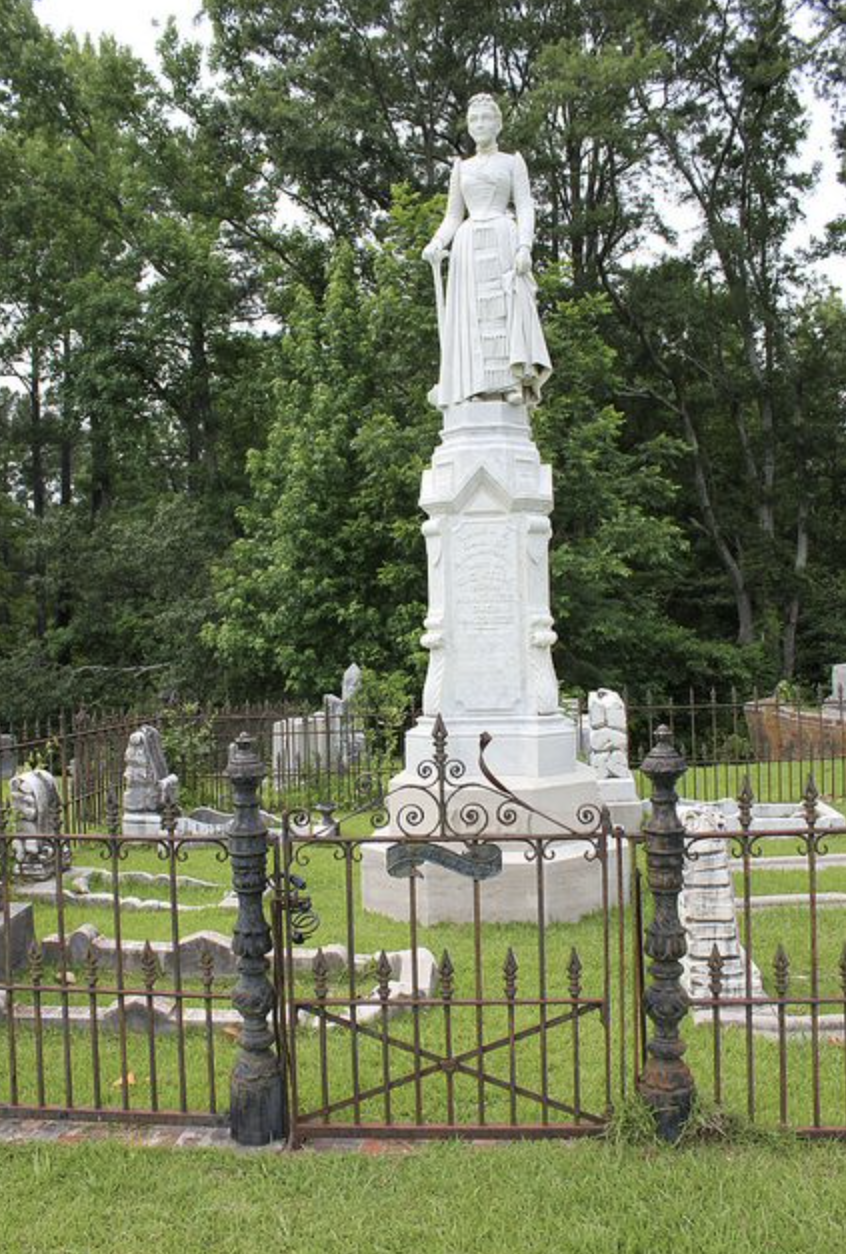 Kosciusko City Cemetery
S. Huntington St., Kosciusko
The most popular feature of this historic cemetery is the statue of Laura Kelly. Filled with 19th-century markers, Laura's life-size statue towers above the others. Commissioned by her husband after her death in 1890, it is rumored that the statue appears to weep at times and turns on its base at midnight, but spookiest of all is the rose that appears in her hand on the anniversary of her death. Visitors are welcome for self-guided tours during the hours of 9 a.m. to 5 p.m.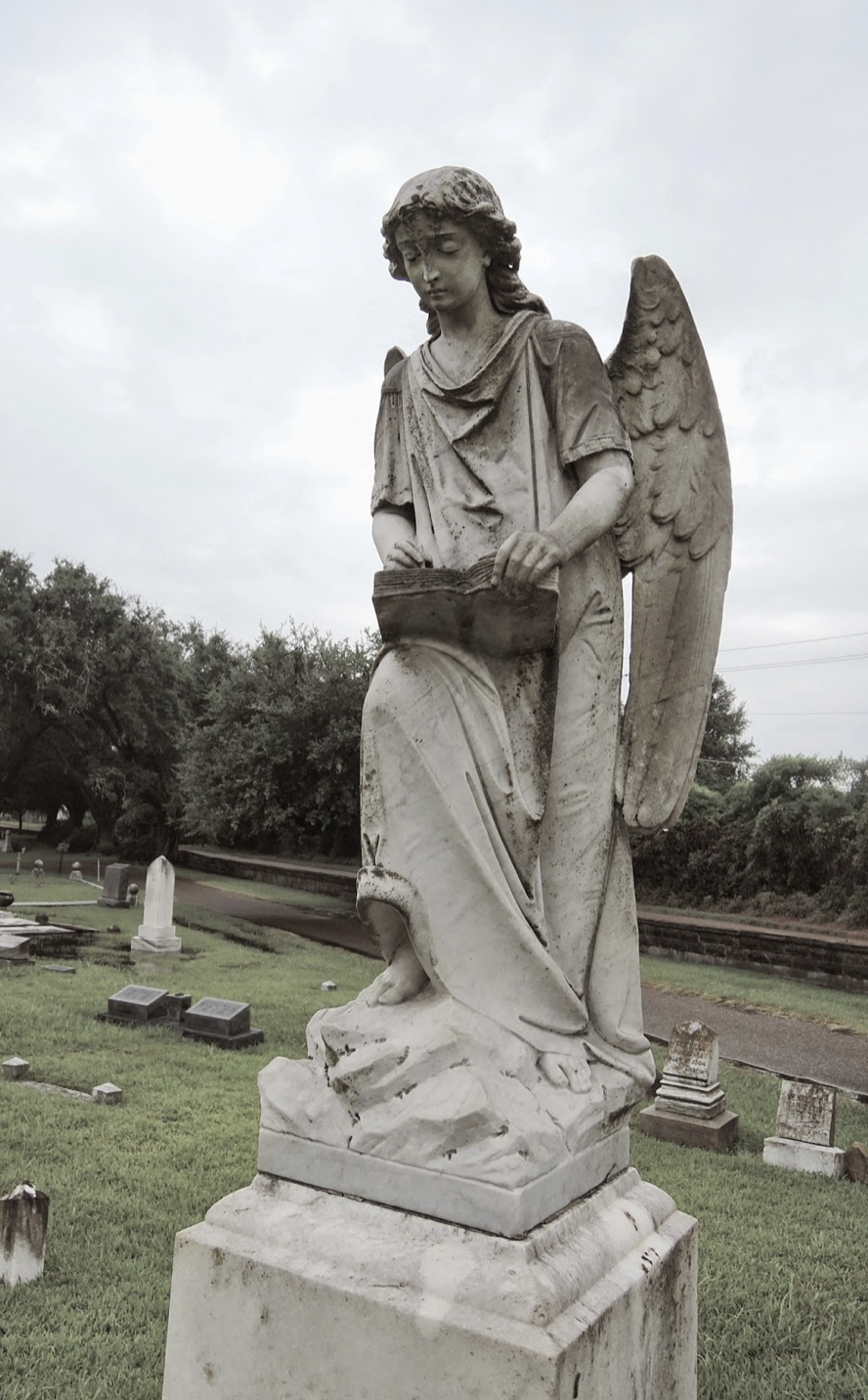 Natchez City Cemetery
2 Cemetery Rd., Natchez
601.445.5051, natchez.ms.us
Truly one of the state's most historic cemeteries, this picturesque site was established in 1822 on a bluff overlooking the Mississippi River. There's nothing more beautiful than traveling the tree-lined path to its entrance or watching the sunset over the river. If anything, just come for the views, but if seeking a look at its history, book tickets for Angels on the Bluff. This year's event will be held November 11-13. Tickets went on sale on August 1 online. Among the unique tombstones found here is the "Turning Angel," which is said to pivot on its own. Take a self-guided tour by picking up a CD at the Shelter House, the cemetery's main office, or by visiting the Natchez Visitor Reception Center.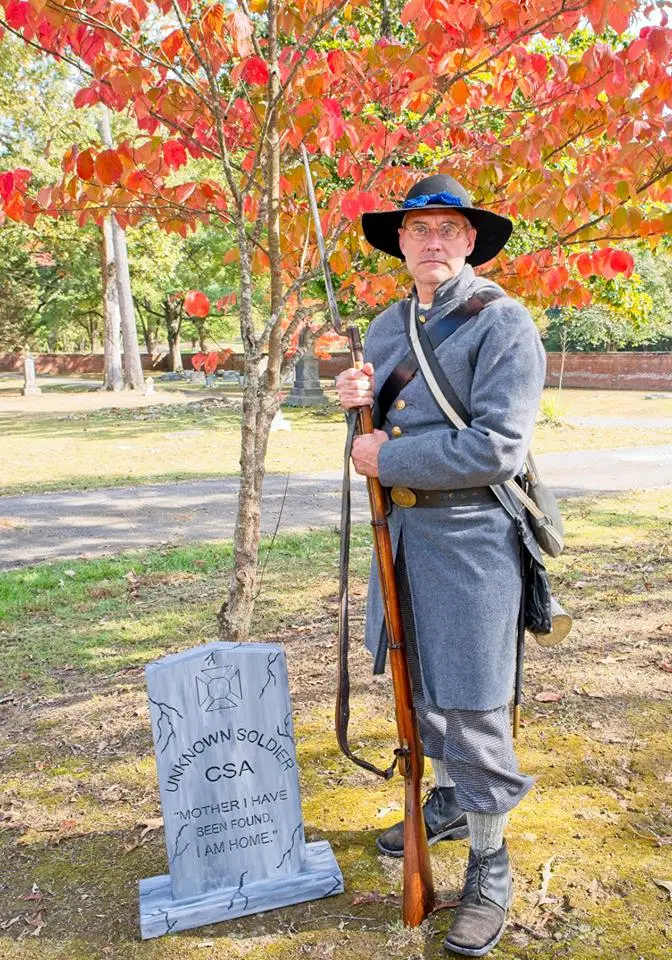 Corinth City Cemetery
October 
602 Westview Dr., Corinth 
662.287.3120, crossroadsmuseum.com
Corinth is a city rich in history. Meet Corinth's greatest legends as portrayed by actors in this one-hour tour. Admission is $15, and children under the age of 8 enter for free. Meet Civil War soldiers and notable Corinthians as they share their stories and significant histories as integral parts of this northern Mississippi town.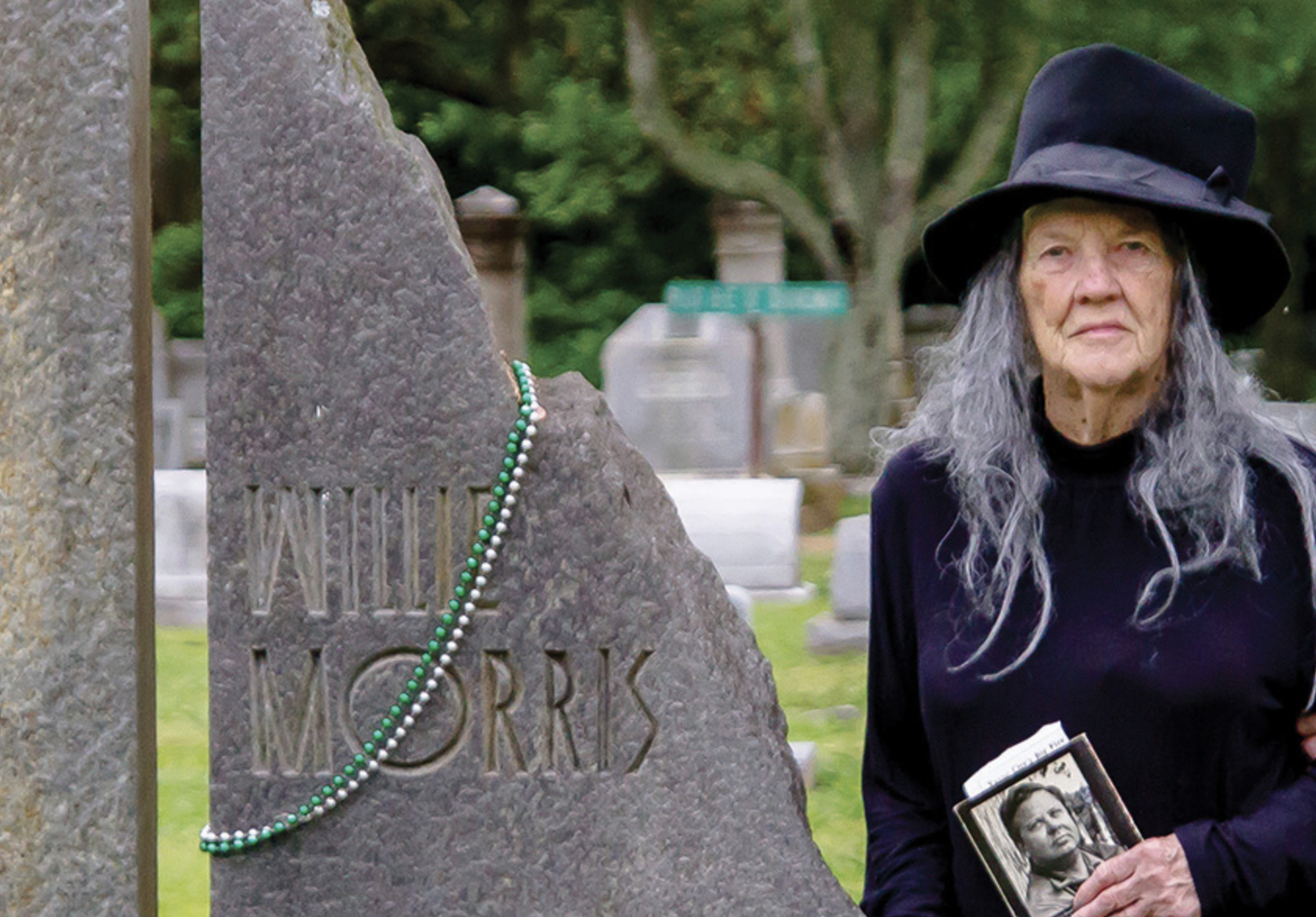 Glenwood Cemetery
Yazoo City
800.381.0662, visityazoo.org/yazoo-county-10-cant-miss-spots
It's hard to be a Mississippian without knowing about the infamous witch's grave in Yazoo City. A scorned witch vowed on her deathbed that she would return from the dead to burn down the town, which happened in 1904. The day after the fire, they found the large chain that had been wrapped around her grave broken in two. And the strange occurrences have continued to this day. But Yazoo City's creepy sites don't end there. Take a self-guided tour of Yazoo and see the top 10 must-see sites, including the Yazoo River Bridge at Sataria. "We've had at least three paranormal groups visit the bridge, and each had crazy stuff happen," says Dawn Davis, communications director at the CVB. "I won't go near the bridge." Guided tours of the cemetery can be scheduled year-round for a fee. Just call the CVB at least 14 days in advance. The guide will share stories behind significant markers, such as the grave of renowned author Willie Morris, and regale the tale of the Yazoo Witch.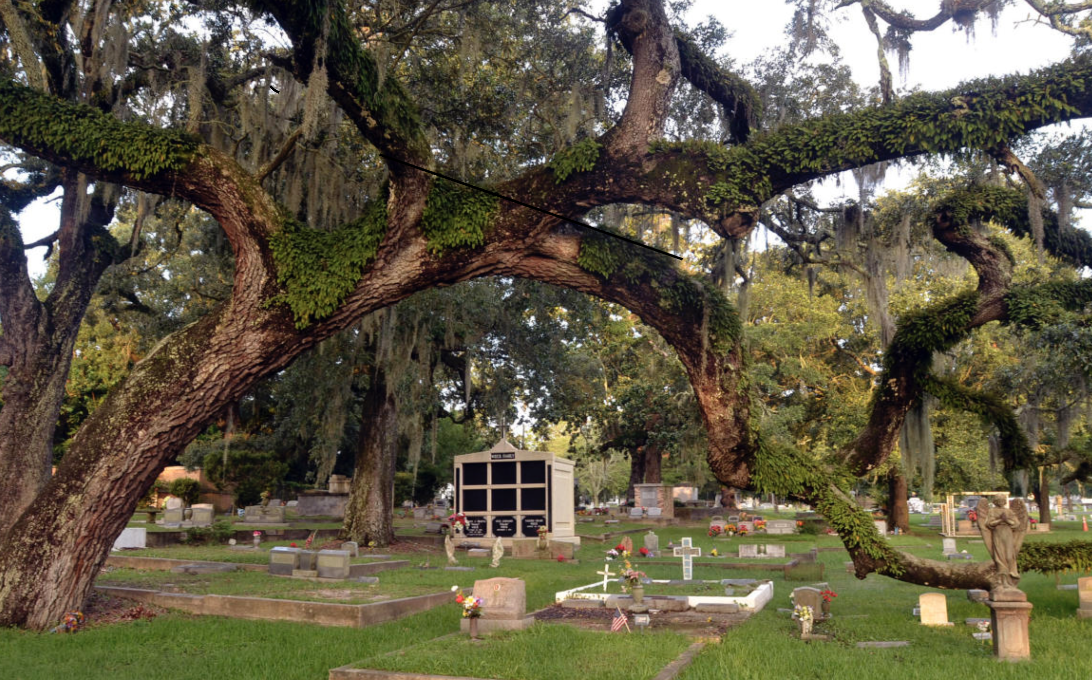 Old Biloxi Cemetery
October 17 and 19
1166 Irish Hill Dr., Biloxi
228.374.3105, Gulfcoast.org
Experience Biloxi's more than 300-year history set in one of its most historic sites—the Old Biloxi Cemetery. This annual tour includes graveside portrayals of notable Biloxians. The free-to-attend event is held each October. Visit discover.biloxi.ms.us.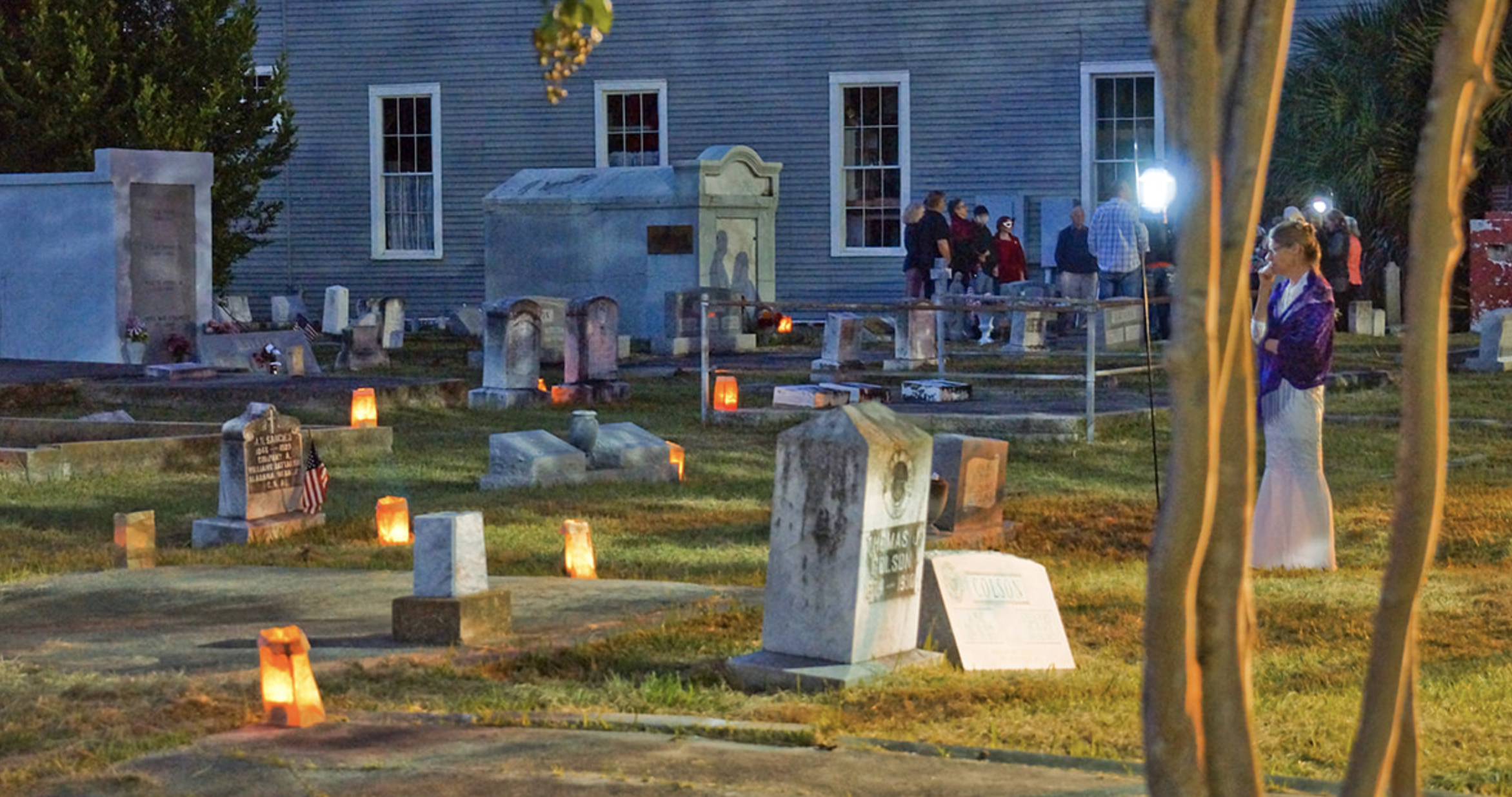 Cedar Rest Cemetery
October 31 (5:30 to 7:30 p.m.)
2nd St., Bay St. Louis 
228.467.4090, hancockcountyhistorical society.com
Each year the historical society hosts the annual tour of Cedar Rest Cemetery at sunset to obtain donations to repair markers. Members in period dress portray citizens buried here, and hot dogs, chili dogs, homemade cookies, and punch are some of the refreshments served at Lobrano House during the event. There is also a selection of candy for the kids. The tour begins at dusk.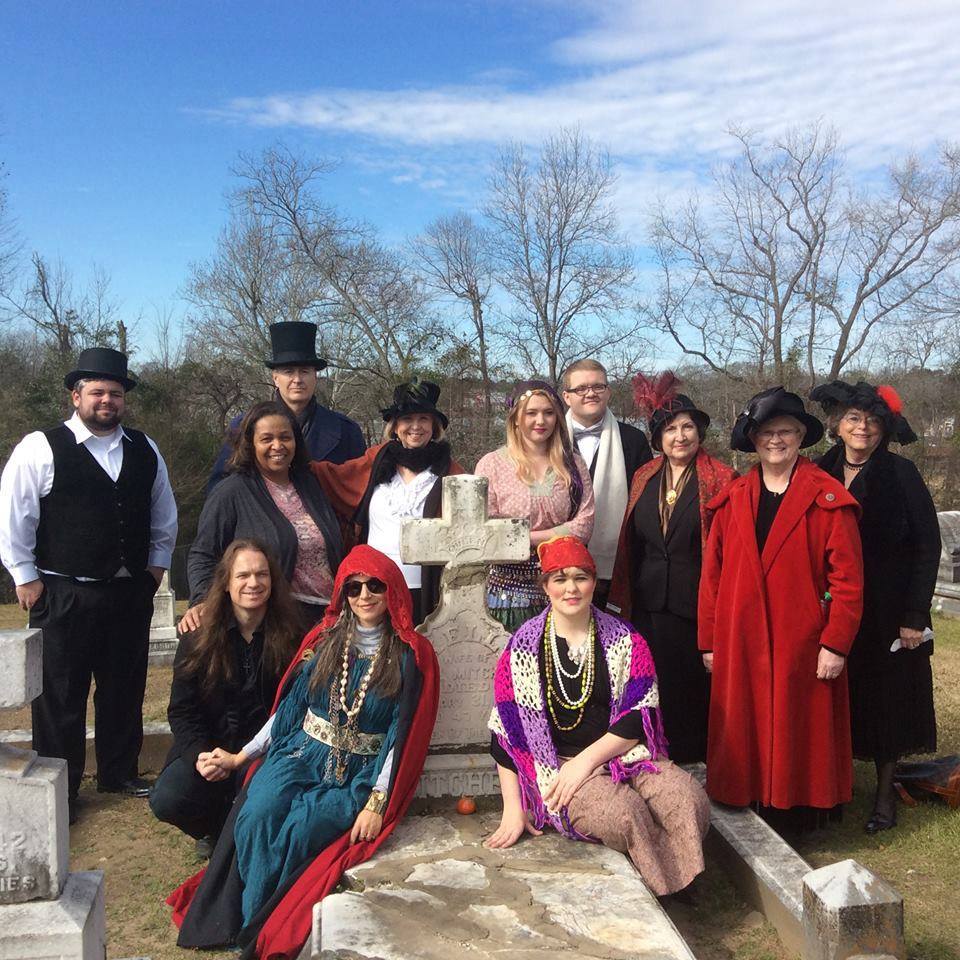 Rose Hill Cemetery
September 25 (7-9 p.m.)
631 40th Ave., Meridian
601.681.8525, rosehillplayers.net
Storytellers in Victorian-era costumes host this annual tour. During the informative tour, you'll learn about the cemetery's exciting history, dating back to 1854. The tour is always held on the last Saturday in September and has no admission fee (donations are accepted, though). Why are gypsies buried here? Visit the tour to learn more about this mystery.