The Gulf Coast was once a promenade of grand hotels. The Buena Vista and the Broadwater were famous—not only for their luxurious accommodations, but for ballrooms, entertainment, and, perhaps, at the forefront of many people's memories, restaurants. Those days are gone, and, a trip to Biloxi is most likely to see a show at the Beau Rivage or to enjoy a kids' vacation at Margaritaville.
But there is one exception, and it is as grand and elegant as any of the old places used to be, but with a few modern touches, and a new charm all its own. The White House Hotel has a long history, from the days when Judge White and his family lived on the premises in the 1890s to the boom days when bungalows were for rent, and later when the beautiful hotel was built as we see it today.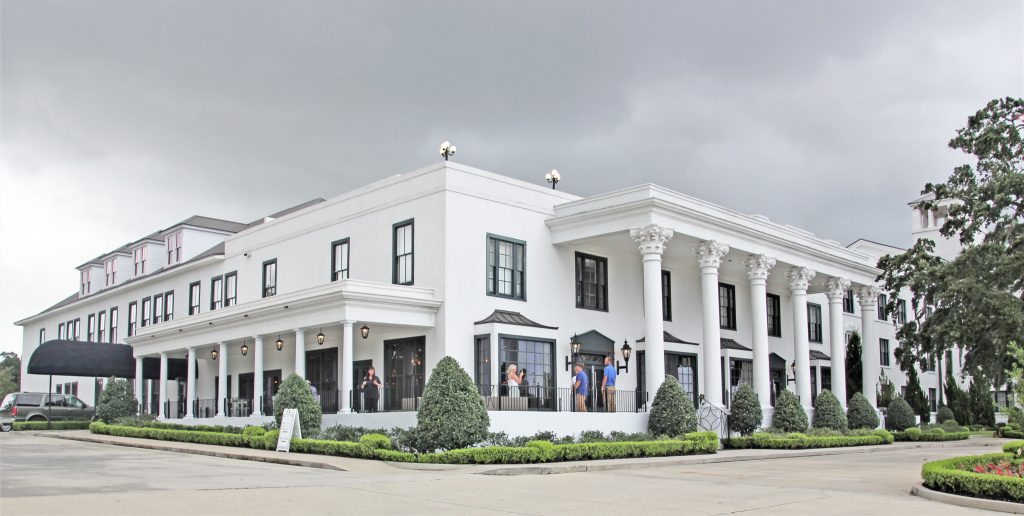 The White House is a grand hotel and a lovely place to stay when you visit the Coast, but it is also home to one of the most interesting restaurants around. Cora's, named after Judge White's wife, is open for breakfast, lunch, and dinner and is also a great place to chill after a hard day at the office.
Cora's has a substantial breakfast menu, and the lunch menu is more extensive than most. If you do stop by at noon, check out the appetizers and salad selections, at least 18 possibilities, plus some pretty interesting sandwiches, like the Fried Green Tomato Sandwich, the White House Cristo, and the Blackened Shrimp Tacos. But if I am going to Cora's, I am heading there for an evening out.
Cora's is beautifully appointed and is as romantic a setting as you will find. If you are like me and enjoy a selection of small plates, you might want to start with the meat and cheese board. Charcuterie and cheese are always great. The crab cakes are also a good bet, made with jumbo lump Gulf crab. Fresh crab is one of the true joys of living on the Gulf Coast.
I would have a hard time visiting Cora's without trying one of the seafood selections. Shrimp and Grits is always a good choice; it is a Low Country recipe that has migrated to the Deep South in recent years. If you are in the mood for pasta, the Shrimp, Crab, and Crawfish Linguini just might call your name, but for me, the best is the Pecan Crusted Speckled Trout. The trout was delivered fresh by Desporte's Seafood, a local fishmonger that has been around for more than 100 years, and the crunchy pecan crust is perfect. Served on a bed of jalapeño cream corn, I love the contrasting textures; this is a must-try dish.
Cora's also has a good selection of desserts to end your evening, and I would suggest the bananas Foster-inspired bread pudding.
Check out Cora's anytime you are on the Coast—the Sunday brunch is also famous—but whenever you visit, take the time to walk through the elegant lobby, sit in front of one of the fireplaces, or, if the moon is full, check out the cool breeze on the upstairs balcony.
1230 Beach Blvd., Biloxi • 228.233.1328 • whitehousebiloxi.com
Open: Monday to Thursday, 6:30 a.m. until 10 p.m.; Friday, 6:30 a.m. until midnight; Saturday, 8 a.m. until midnight, and Sunday, 8 a.m. until 10 p.m.