The soft glow and mirror-shine patina of mercury glass adds a vintage appeal to any décor, and it is especially nice for table settings in the form or candleholders, floral containers, and chargers.
Any clear glass object works well for this project, and it's fun to search for inexpensive objects of all sizes and shapes that are so readily available at craft stores, resale stores, and flea markets.
The process is very simple, and it takes only a little time and a few supplies to transform ordinary glass pieces into something beautiful and useful with glamour and flair. Mercury glass vases made from nicely shaped bottles holding a few beautiful stems are not only attractive lining the table, they also make lovely gifts for family and friends.
So enjoy gathering some glass pieces and a few supplies, and let the shine begin! (Scroll down to the bottom for supplies and instructions.)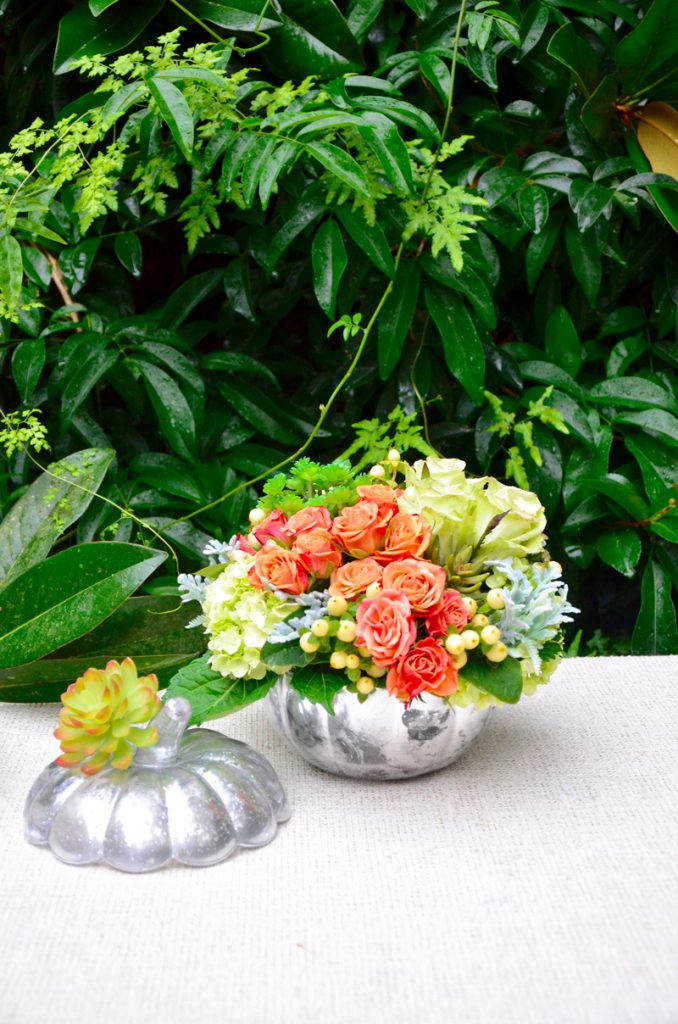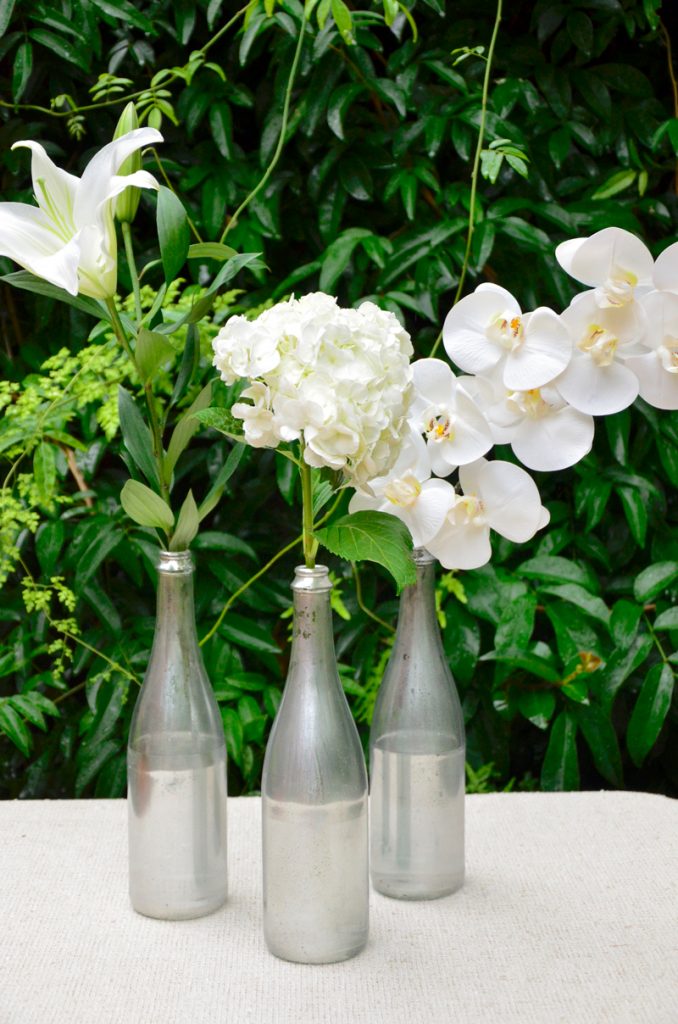 Supplies Needed:
Clear glass objects (smooth textures work best)
Krylon "Looking Glass" spray paintor
Rust-Oleum "Mirror Effect" spray paint
½ cup water mixed with ½ cup white vinegar
Spray bottle
White paper towels
Clear acrylic spray sealer
Instructions:
1. Wash and dry each clear glass object thoroughly.
2. Put water and vinegar mixture into a fine mist spray bottle.
3. Lightly spritz the outside of the glass object with the water and vinegar mixture until the mixture is lightly "beading up" on the glass.
4. Very lightly spray the object with a thin coat of paint. (This spray paint is a very thin consistency and will run easily.) Many light coats are better.
5. Let dry for 30 minutes, and softly blot the glass with paper towels. Don't rub it.
6. Repeat this process depending on how much coverage you desire.
7. Allow object to dry for 24 hours, and seal with a light coat of clear acrylic spray sealer.