What better way to honor your mother, grandmother, or a special mentor than to serve them breakfast or brunch on an elegantly appointed tray in bed or on a table just for two? Or maybe a beautiful tray for afternoon tea in the den or living room is just what mom would love. Special time together and thoughtfulness are what really matter to any mother. Time spent together and the lovely tray—new or vintage, with antique or contemporary linens, a fine china tea pot, dessert plates, and cups and saucers that are just mom's style, a few simple homemade or purchased treats, and a small vase of mom's favorite flowers are the perfect gift. Add a card or note filled with your love and thankfulness, and enjoy a special time together that will become a treasured memory.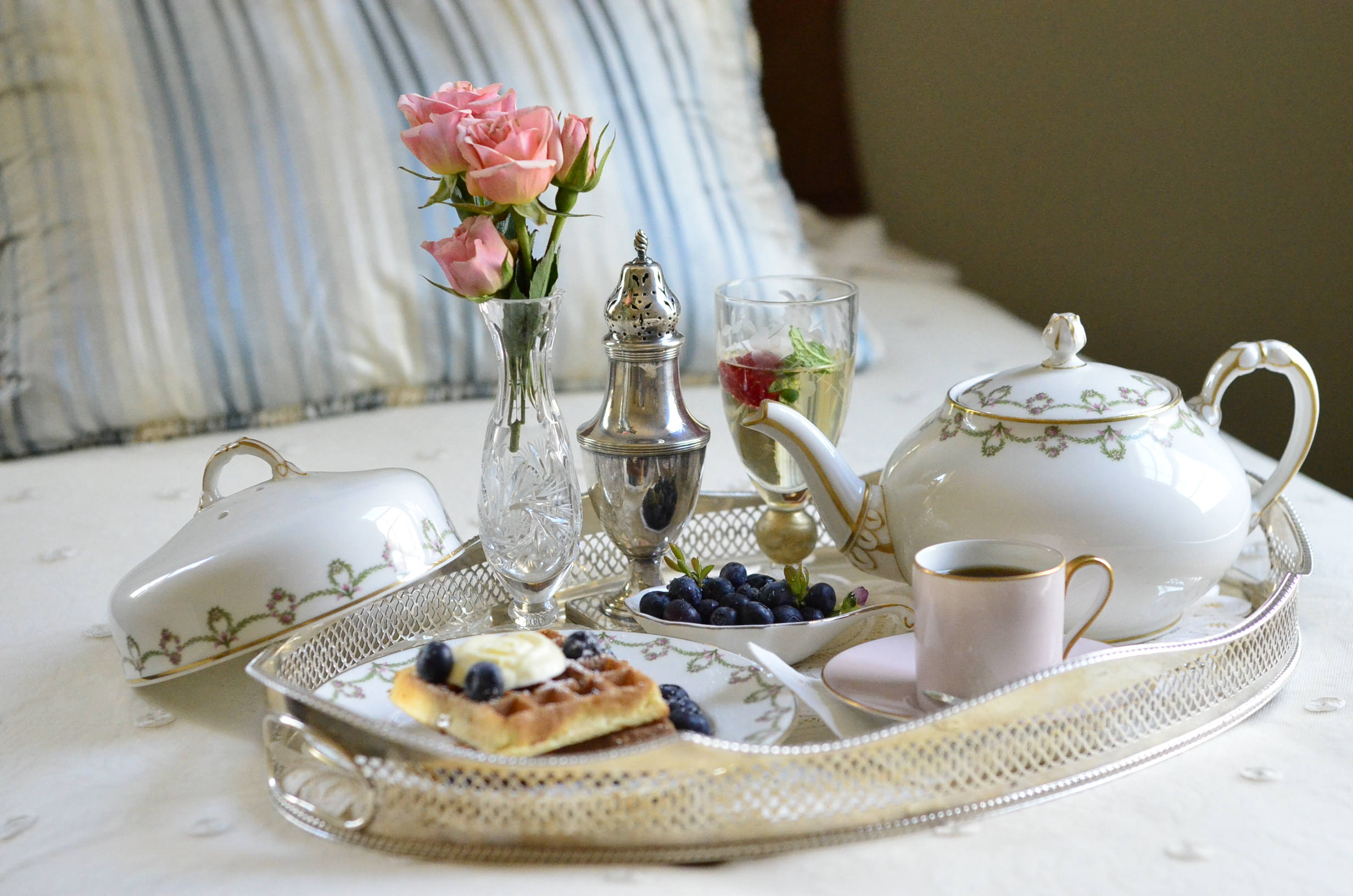 Breakfast in bed is perfect served on an English silver tray complete with antique china and a silver sugar sifter and blueberry waffles, coffee or tea, and juice.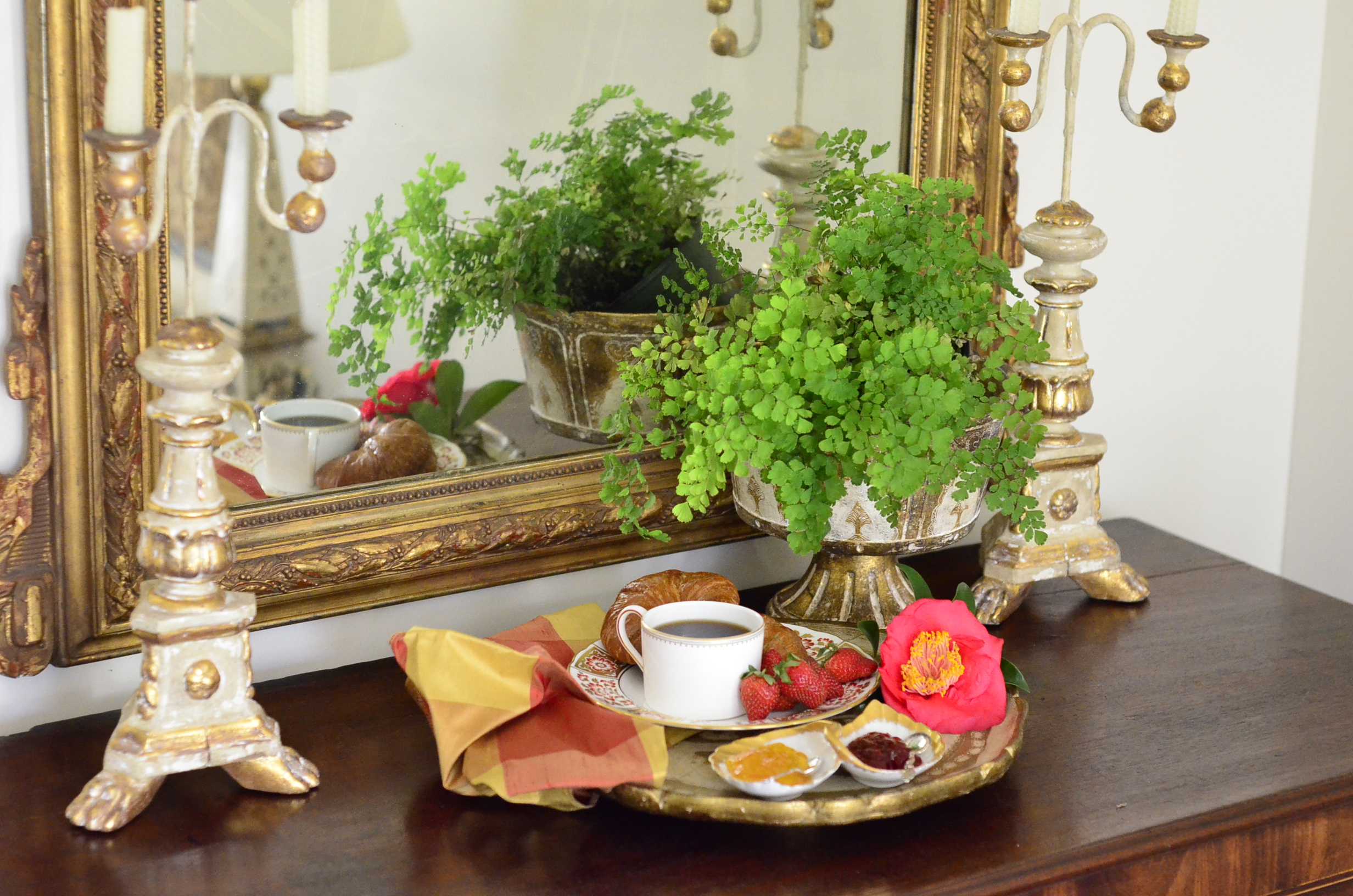 Serve coffee and croissants with berries and jam on an Italian tray with English china and a brightly colored napkin. Italian bowl and candlesticks are from Annelle Primos & Associates in Jackson.