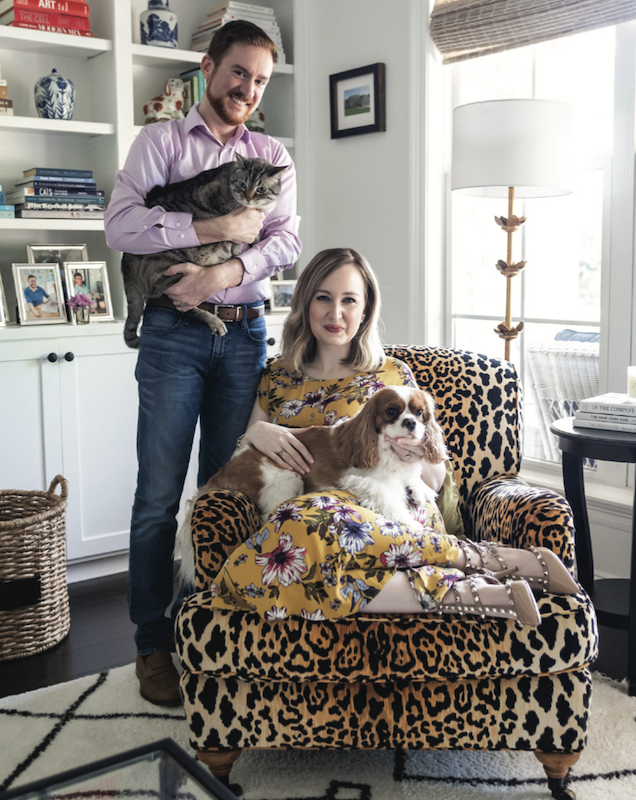 In 2017 Gaynell and Ryan Martin relocated from Georgia to Hattiesburg for his medical residency program. The Martins have a family connection to Mississippi; Ryan's parents grew up in Laurel. Hattiesburg quickly became the top of the couple's rankings between family nearby and the charming people and places they encountered on visits to the area when matching for residencies. Gaynell commuted while finishing graduate school for her master's degree in nursing as the couple built their first home in the Oak Grove area.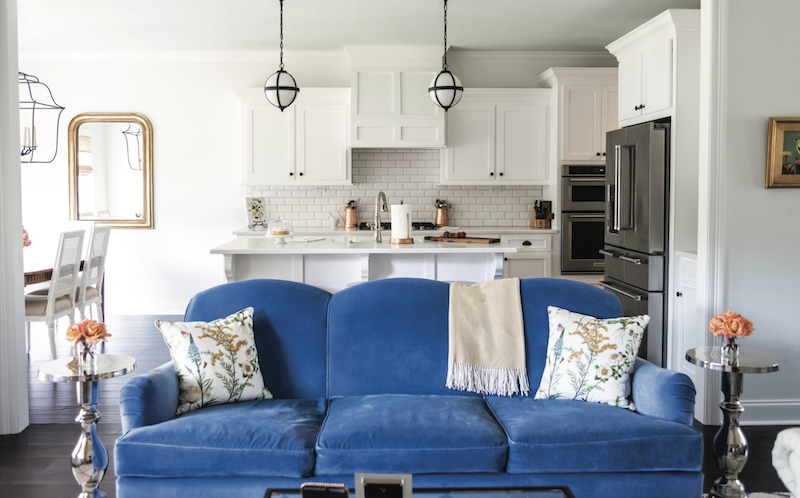 Through Gaynell's bold creativity and the expertise of Richard Hiatt Construction, the team navigated the process seamlessly. The young couple lived in a townhouse in Georgia during Ryan's medical school years, and Gaynell took great joy in decorating their first home. Interior design is both a passion and a hobby for the busy nurse practitioner. The Martins were able to embrace design and construction methods from the beginning and personalize each space to their tastes. "Being able to really dig into the process of building a home was an amazing experience for me both creatively and from a learning standpoint," Gaynell notes. The couple recognized this wouldn't be their forever home, considering the location's uncertainty in Ryan's professional training. Still, they wanted to stay true to their vibrant style while keeping in mind the resale value. 
First choosing a classic brick exterior, Gaynell began her interior plan by establishing a base of traditional finishes in the kitchen, baths, and beautiful flooring choices. She followed with a consistent white hue throughout the main area walls. Upon that foundation, she was able to layer on her bright personality. Creating a home that reflected the couple's style was of the utmost importance. "I do like neutrals in small doses as you may notice a beige rug or accent here or there, but too many piled together doesn't feel authentic for us," she adds. Colorful and classic are the perfect descriptors for the Martin home, which features traditional furnishings updated with fresh color palettes, textures, and patterns. Along with design magazines and social media, film set design was an incredible inspiration. The brilliantly curated sets on television shows as "Mad Men" and "The Marvelous Mrs. Maisel" and the eclectic imagination of director Wes Anderson provided a springboard for the bold color combinations and exciting pattern mixtures Gaynell cultivated for the home.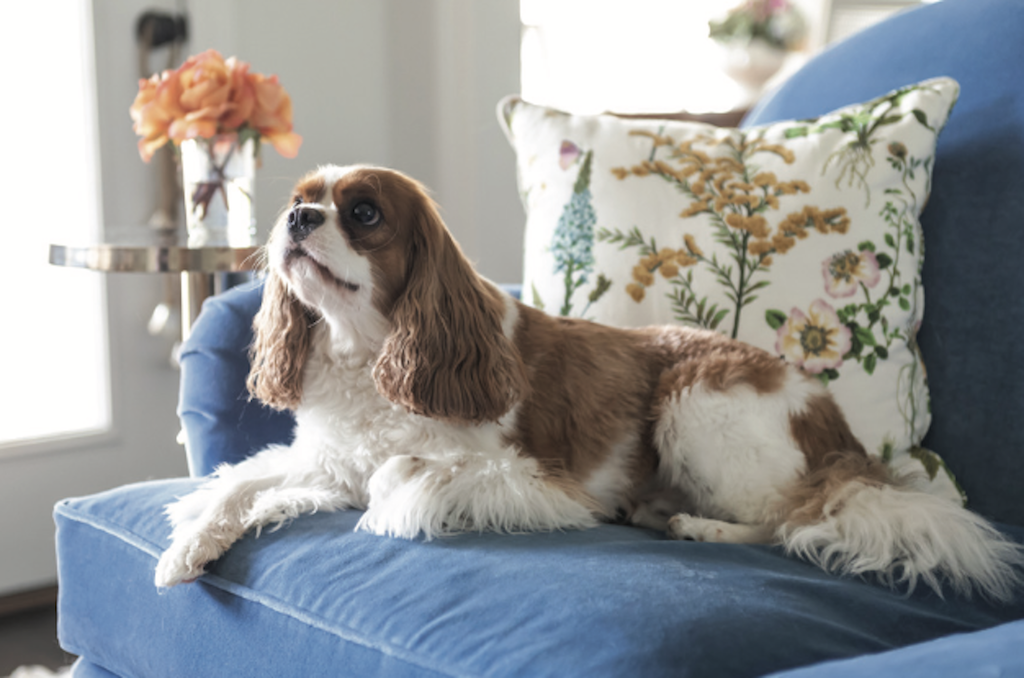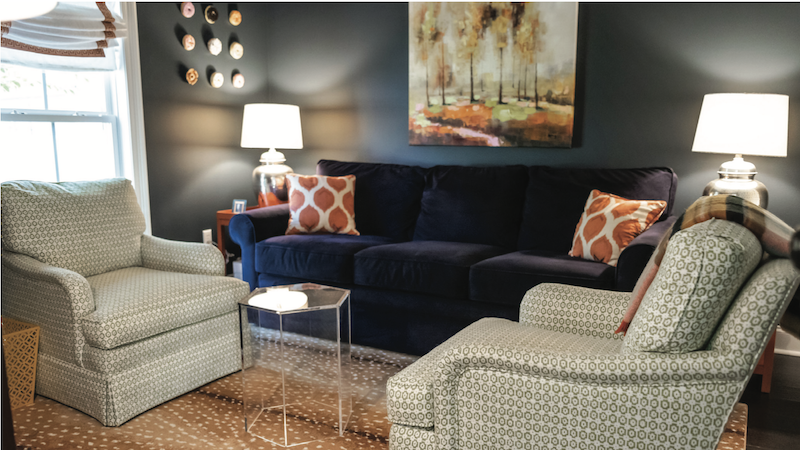 Gaynell's goal for each area in the house was to feel special and distinctive from the rest while maintaining a unified flow and color palette. "I immensely enjoy crafting spaces that are both beautiful and functional for everyday life," she notes. While practicing "slow decorating," she and Ryan lived in the home as she considered how each space functioned over time and then incorporated pieces to fit their needs and desires. The main living area is ideal for socializing with friends and their menagerie of pets. "We joke that the house is our pets' and we just live there and take care of them!" she laughs. Gaynell had their existing furnishings reupholstered in a variety of cool solid tones, bold animal prints, and fun florals that stand out against the crisp white walls and millwork. She was deliberate in choosing fabrics and finishes that are both pet and family-friendly.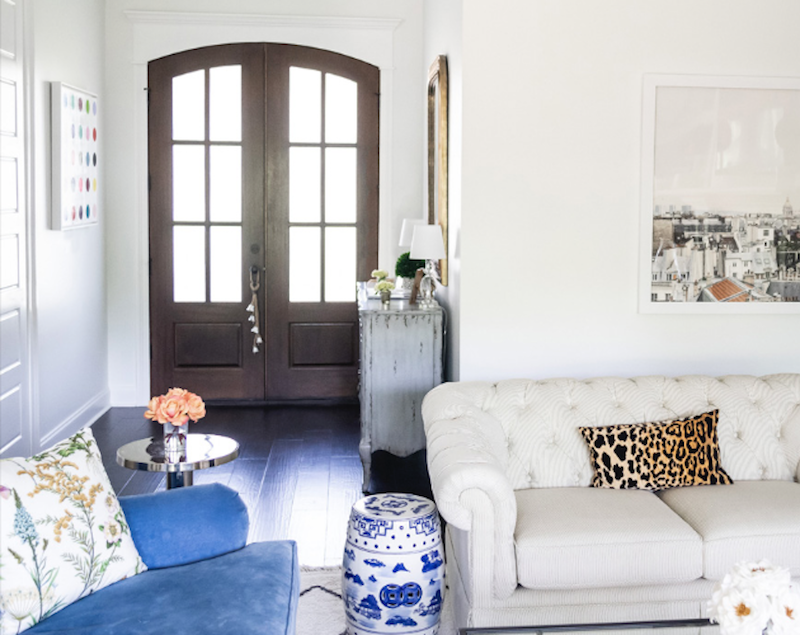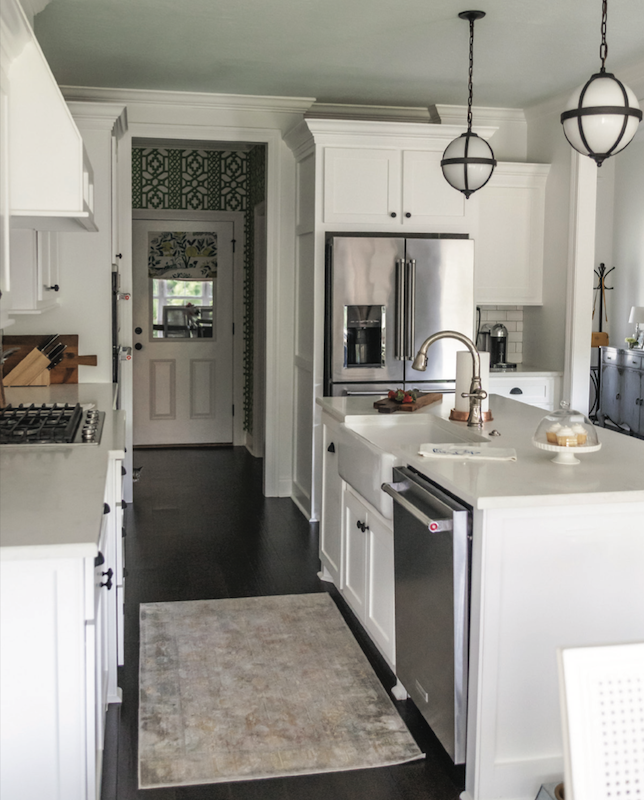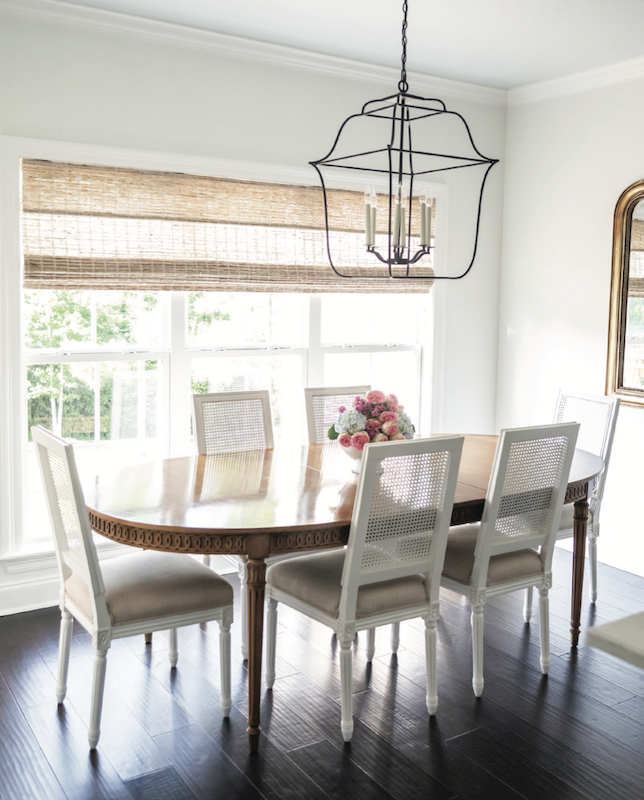 The open floor plan allows for the kitchen and dining area to serve as an optimal extension of the entertaining space. An antique dining table found on Craigslist pairs beautifully with the French bistro stools that echo the kitchen's style. Across the house, the couple blanketed their study in layers of deep navy for a moodier vibe. Accented by an antelope rug, deep orange accents, and a pair of patterned chairs, the space is the perfect relaxing hideaway. The master bedroom is a study in blues of lighter shades. A French blue upholstered bed against the backdrop of a pale watery hue creates the most luxurious retreat. Each space conveys a different style, but the bold energy remains the same throughout.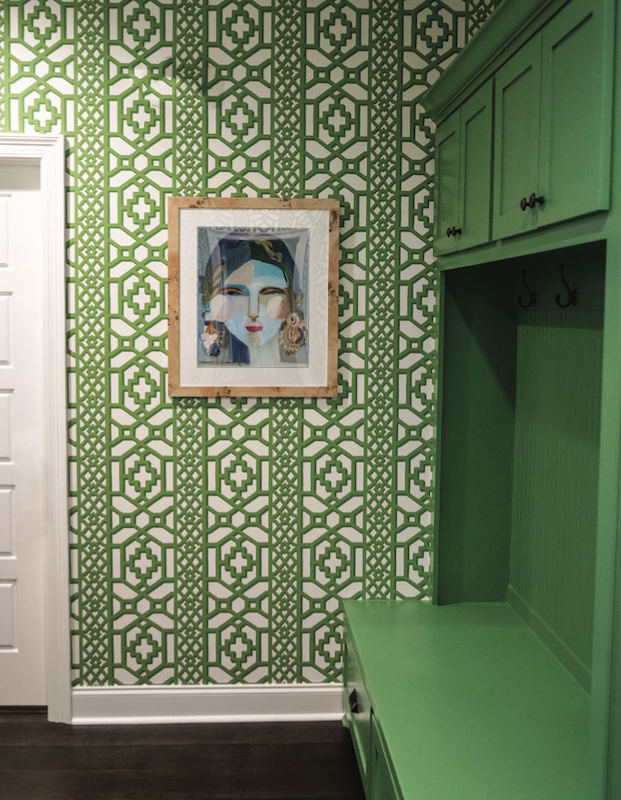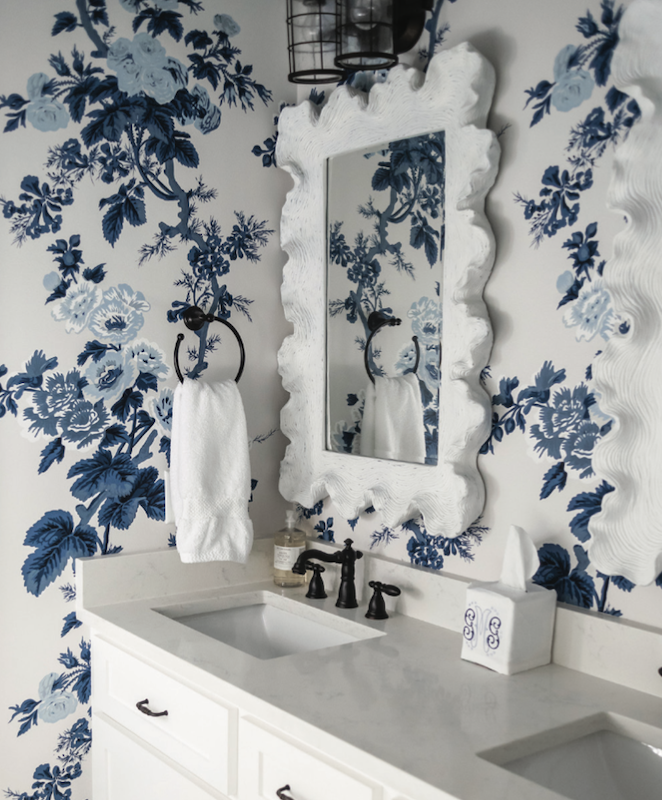 Gaynell focused her most adventurous choices on small areas and successfully spread little jewel box-colored accents around the home. Blue floral wallpaper in the guest bathroom and a green trellis pattern covering the mudroom area add the perfect punch to these small spaces. Gaynell kept in mind sightlines from one room to another, giving guests a peek at the drama and excitement beyond.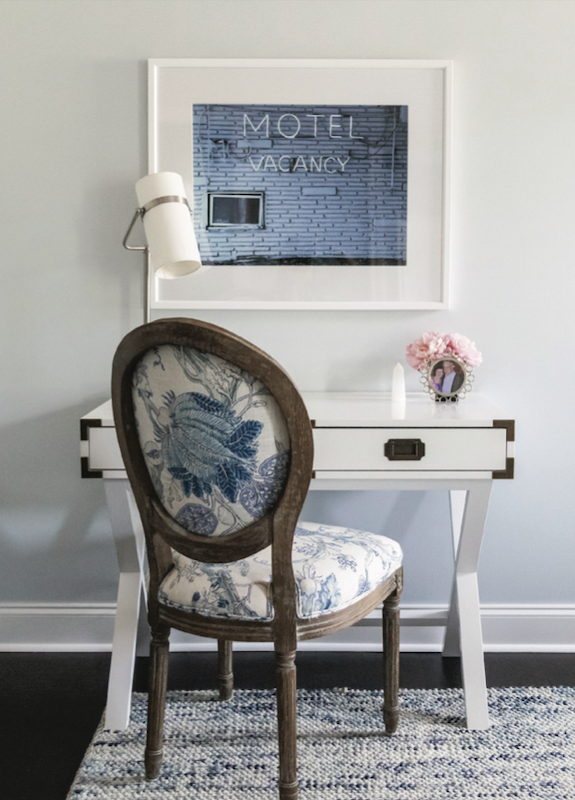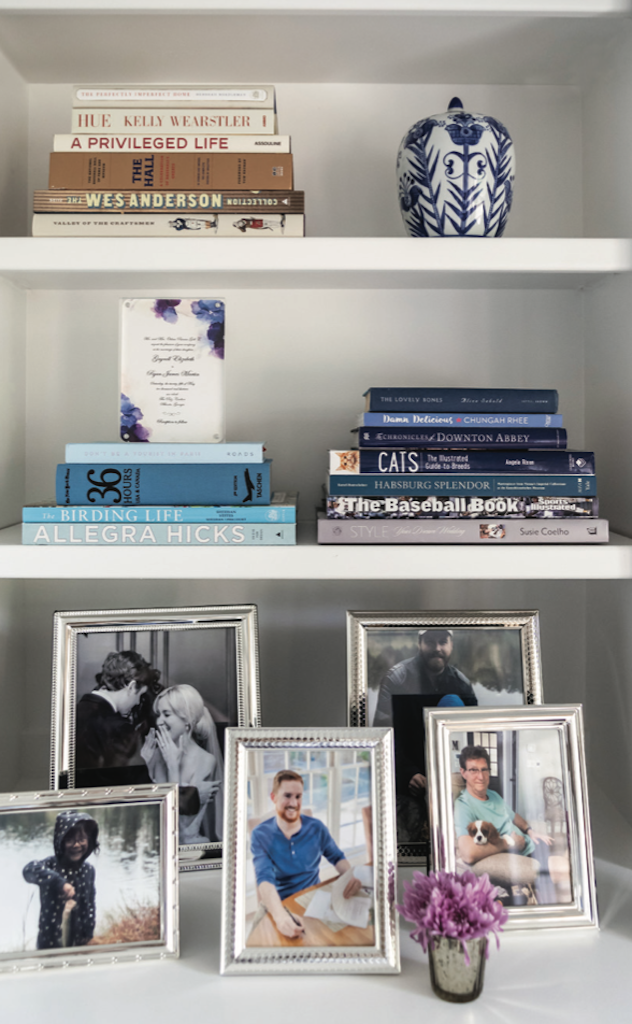 A significant part of setting the scene involved some incredible artwork. In their decade together, the couple has worked to curate a wonderful collection to add to the home's charm. "I always keep my eyes peeled for those special pieces that I know will live with us forever," Gaynell notes. "Art is so personal, and I believe it doesn't have to cost a fortune to outfit your home with works you really love." Along with antique finds and gallery selections, Ryan's mother has created works for the couple that are treasured additions to their compilation.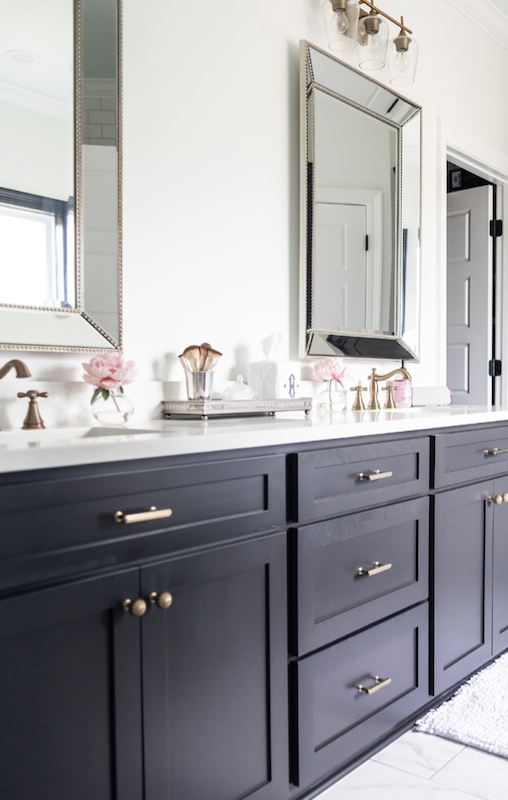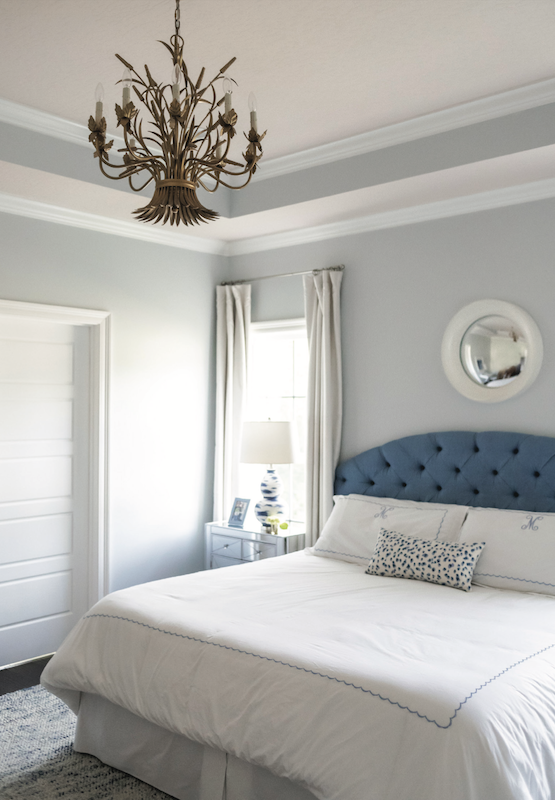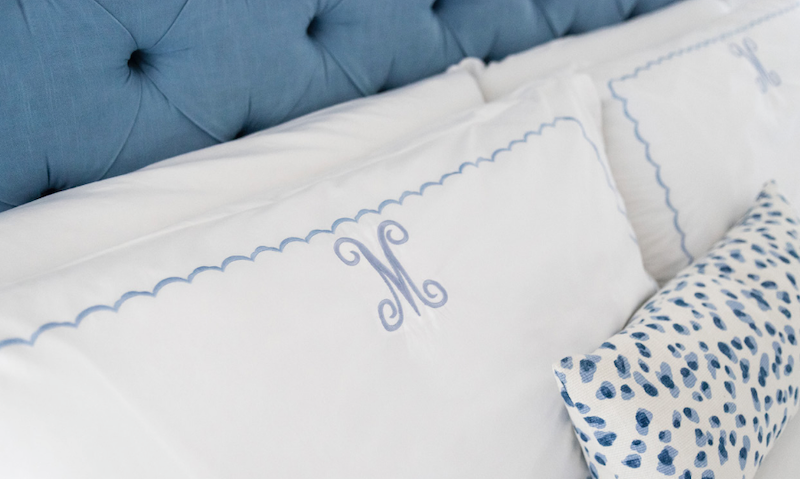 The couple perfectly tailored the classic finishes and design to their love of a healthy mix of color, pattern, and texture and nods to different eras. "You can always fill your home with the latest design trends, but if you stay true to your tastes, you can create something you will love long term!" The couple recently moved back to Georgia to continue their career journeys and purchased a lovely older house with great bones to renovate. Their Hattiesburg home will always hold a special place in their hearts, "We loved our home and will always remember it as the place where our careers began and where we found out we would be parents!" Gaynell smiles as they are soon expecting their son. With her talent and style, she was able to set a charming stage for her growing family.  M.